Rain threw a monkey wrench into the first weekend of the Region 6C Tournament, shifting the majority of games from aptly-named Waterville to the first-weekend backup site: Belle Plaine's Tiger Park. Your Tigers played just one scoreless inning in Waterville on Saturday against Wells, the No. 2 seed from the 13-60 League, before continuing the contest at 11 am Sunday in Belle Plaine.
The Tigers came away with a convincing 8-3 win, propelling them to a winner-goes-to-state matchup against the Goliath of the River Valley League, the Jordan Brewers, last night (Tuesday). Check out bptigertown.com or bptigertown on Facebook or Twitter to see how it turned out.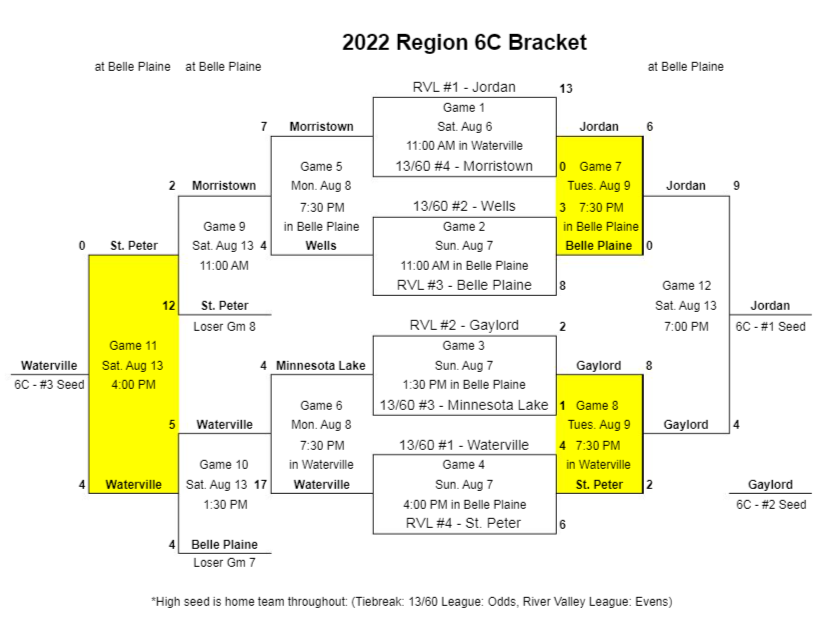 With a win, the Tigers are state-tournament bound and will play in the Region championship at 7 pm Saturday at Tiger Park; with a loss, the T-Train will take on Waterville – the 13-60's No. 1 seed – at 1:30 pm Saturday in an elimination game. With a win, the Tigertown Express would then play for a state tourney bid at 4 pm Saturday.
If all that has your head spinning, go to twitter.com/RVLbaseball and take a look at the latest up-to-date bracket. The Tigers entered Tuesday night's game against Jordan with a 17-12 record on the season.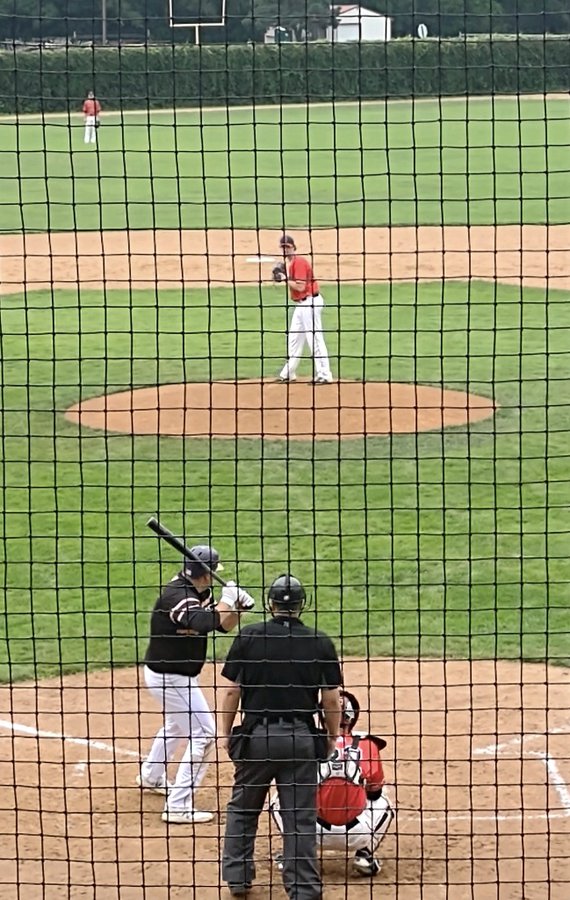 Wells 3 @ BP 8 (Sunday, Aug. 6 – Region 6C Playoffs)
As noted above, Saturday's matchup against Wells in Waterville saw just one inning of play before rain pushed the game to Sunday morning at Tiger Park. Derek Hoffman started for Belle Plaine on Saturday and was no worse for the wear, taking the ball again on Sunday.
There was no score until the third inning, when Carsen Ladd (single) and Jared Miller (hit by pitch) reached to start the frame. Jake Mercado followed by clubbing his team-leading seventh homer of the season for a 3-0 lead. The locals added another thanks to an error to make it 4-0.
The Belle Plaine Train shot right back with three more runs in the fourth inning without the benefit of a hit. A walk, two hit batsmen and some sloppy play were the contributing factors.
The Wildcats finally scratched the scoreboard in the fifth with a three-spot, making it 7-3. Hoffman was good for another four outs before thunderbolt tosser Jack Kruger went five outs without a run. Jared Miller threw the ninth to seal the victory.
The locals did well to score eight runs on just five hits, as seven Wells errors sealed its fate. Grabbing hits for the Tigers were Ladd, Mercado (2-for-3) Josh Terrio, and Garrett Boblitt. Miller, meanwhile, was plunked in each of his first three at-bats.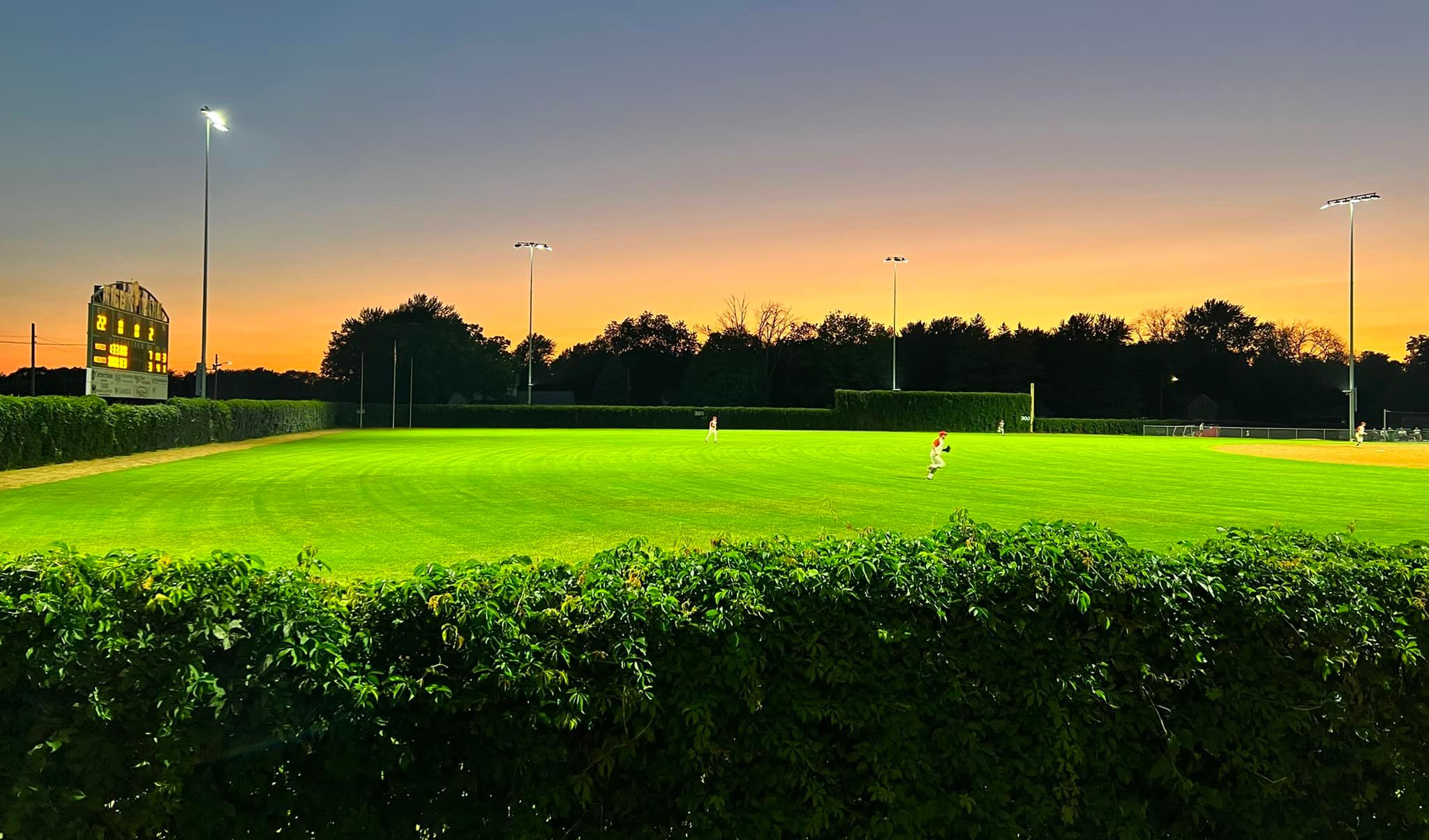 2022 Season Stories | 2021 Season Stories |
2020 Season Stories | 2019 Season Stories |
2018 Season Stories | 2017 Season Stories
2016 Season Stories | 2015 Season Stories | 2014 Season Stories | 2013 Season Stories | 2012 Season Stories | 2011 Season Stories| 2010 Season Stories
| 2009 Season Stories | 2008 Season Stories | 2007 Season Stories |2006 Season Stories | 2005 Season Stories