Ladd Takes Tiger Reins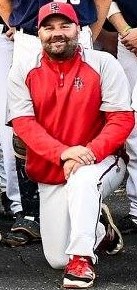 Jason Ladd, a former member of the Belle Plaine Tigers town team as a player and a coach, was named field manager by the Belle Plaine Baseball Association on December 14, 2021. Josh Terrio, an active player and a 15-year Tiger veteran, was named as the assistant coach.
Ladd was a member of the Tigers town team in 1994 when BP won the only state championship in team history. He was an assistant coach on the town team a few years back and before that, he served as a coach with the Belle Plaine High School Tigers for several years.
Matt Ruehling spent eight seasons with the Tigers, including as field manager from 2019 to 2021, before announcing his retirement in November. Ruehling managed the Tigers to a 36-35 (.507) record, including a 4-6 mark in the playoffs with no state tournament appearances.
Q: As a former Belle Plaine Tigers town-team player, both team-wise and individually, what do you consider to be your career highlights?
Jason Ladd: My biggest success is just being able to be involved with the "Tigertown tradition."
Q: Who are some of the most impactful baseball coaches you have had, and what did you learn from them?
JL: I'd say I have had two staffs – not just coaches – that were impactful in my life. The first staff was Jay Soule and my father (Nelson Ladd). They taught me to work hard and not expect to be successful all the time. That baseball is a sport that you fail at more than you succeed, but through hard work and a positive attitude you can enjoy the game and be successful.
The second staff would be the Miller staff. That consisted of Johan and Jeff "Hot Dog" Miller, they were assisted by (Larry) "Buster" Brazil. They taught me how to play baseball the old-school way. That consisted of doing the small things right and playing as a team, as well as holding each other accountable.
Q: What baseball coaching experience do you have? Any notable successes?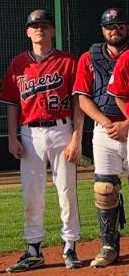 JL: My experience started with coaching at the youth level, mainly my sons' grades when they were coming through the T-ball level. Then I moved on to coaching the traveling ball team of 10-15-year-olds. I finished coaching Legion ball and helping out at the (Belle Plaine) High School program for a couple of years.


My most notable success was coaching four traveling teams to state championships at their age levels and assisting Pat Schultz with his brothers (Mike and Matt) in the high school championship. These were all very special to me, as my sons where involved.

The summer of 2010 I had just started coaching legion and we made it to the regional championships against Jordan, in which we need to beat them two times and came up short in the last inning of the second game to move on. There are a lot of players on that team that still reach out to me to say how special of a year that was to them and that is a success in my mind, even if we didn't make it to the state tourney.
Q: Under your leadership, what traits do you expect Tiger Baseball to be known for?
JL: I hope we are known for doing all the small things right and being good role models for the youth players in our community so they want to grow up and be a Tigertown ballplayer.
Q: What's something you agreed with regarding how Matt Ruehling managed the Tigers and what's something you might have a different approach on?
JL: I like how Matt trusted the players to get hits in big situations, but with that said, I do think we need to try to play small ball more to get some runs across. This will also consist of being aggressive on the base paths and doing some hit-and-running.
Q: What's your outlook for the 2022 Town-Team Tigers?
JL: After only getting a couple wins last year (Editor's note: 7-18 overall, 1-7 RVL) and struggling to have a consistent turnout with players, I'm hoping we can get back to .500 and get some more consistency on turnout from the players. From there, who knows? Make a run in league playoffs?
Ladd (#34)
Matt Ruehling Named Manager
Matt Ruehling, a five-year veteran player on the Belle Plaine Tigers town team, was named the team's field manager on January 9 by the Belle Plaine Baseball Association. Ruehling replaces Mike Schultz, who retired in November after 16 years in the Tiger dugout – including the last six as field manager.
Schultz, the brother of the Tigers' elder statesmen, Pat and Matt, compiled a 91-99 (.479) record during his managerial career. He guided four teams to the state tournament and collected seven state tourney wins, while his postseason record was a gaudy 22-11 (.667). The Tigers were runners-up at the Class C state tournament in Schultz's first year at the helm, in 2013.
Q: As a town-team player, both team-wise and individually, what do you consider to be your career highlight?
Matt Ruehling: As a player for Tigertown, the highlights that stand out are making it to the state tournament three out of the five seasons that I have been on the team. As an individual player, my highlight was hitting a home run a few years back. (Editor's note: The home run came on May 13, 2017 at St. Benedict, and it is the only long ball of Ruehling's career thus far.)
Q: Who were your baseball coaches at Belle Plaine High School and what did you learn from them?
MR: The coaches I had at BPHS were Pat Schultz and Dennis Lawson. They taught me to always hustle and to never take a pitch off. They also preached fundamental baseball and to play the game the right way.
Q: What other head baseball coaching experience do you have. Any notable successes?
MR: I have been the 8th grade coach at BPHS for four seasons. The past two summers, I've been the head coach for a 15AA traveling team and the Junior Legion team from Belle Plaine. Two years ago, our 15AA team won a tournament and qualified for the state tournament.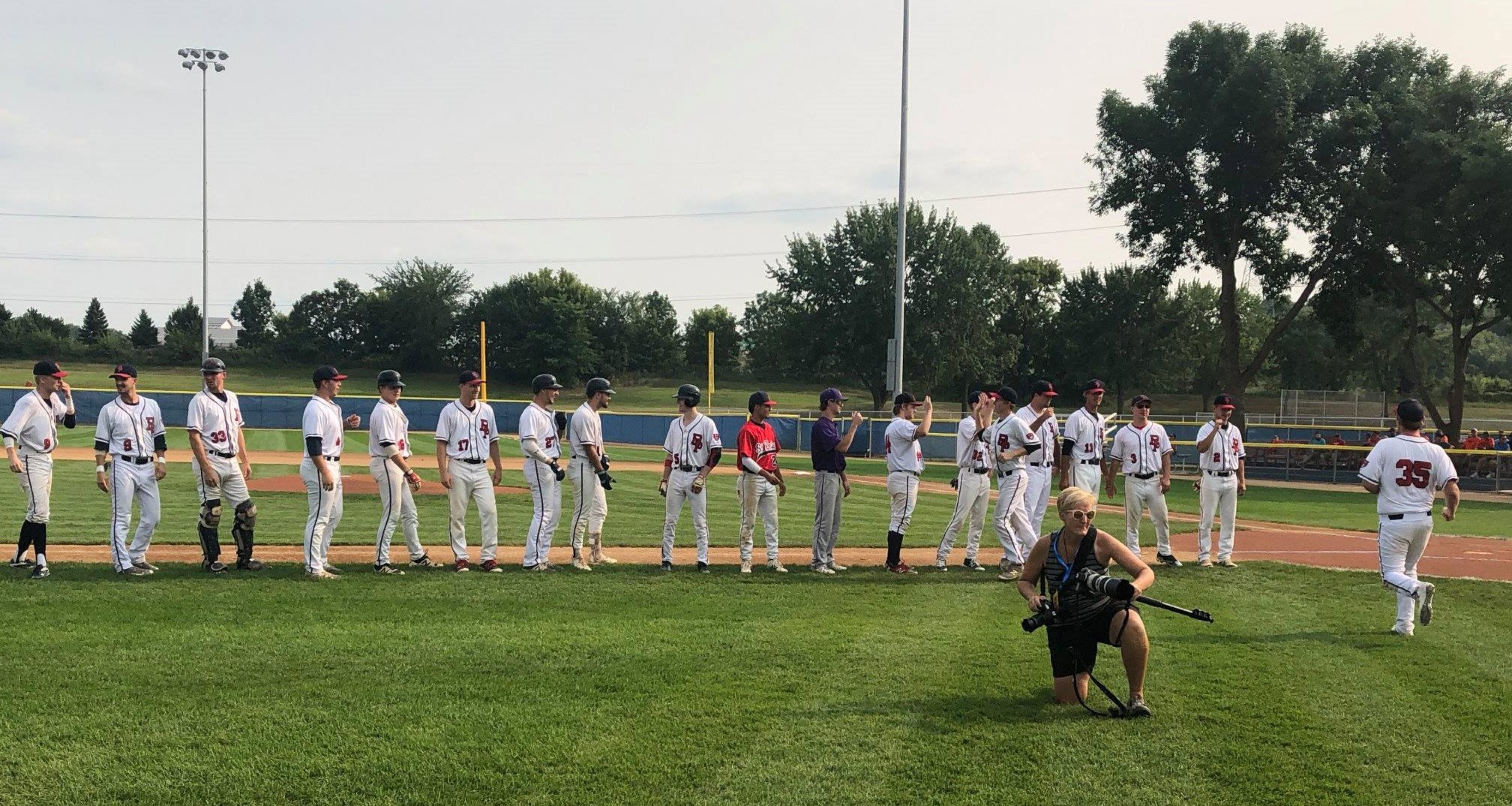 Q: What's your outlook for the 2019 Town-Team Tigers?
MR: The 2019 season should be exciting. We have a young, athletic team with veteran leadership. We were "young" for the past few seasons; now those boys are grown up and have made the transition from high school ball to amateur ball. The goal for a new season is to improve from the year before. After having a short run in the state tournament last season, this group will be hungry and excited for summer to come and make another playoff run through the dog days of summer.
Q: Under your leadership, what traits do you expect Tiger Baseball to most be known for?
MR: I want Tiger Baseball to be known for playing the game the right way. Playing hard, being ready every pitch, hustling, playing fundamentally-sound ball. I believe if we can do these little things, there will be success for our Tigers.
Q: What's something you agreed with in how Mike Schultz managed the Tigers and what's something you might have a different approach on?
MR: The best thing Coach Mike ever did was not playing me. Mike and I usually agreed upon situations throughout the game. He's an aggressive manager and believed in his players to come through for the team.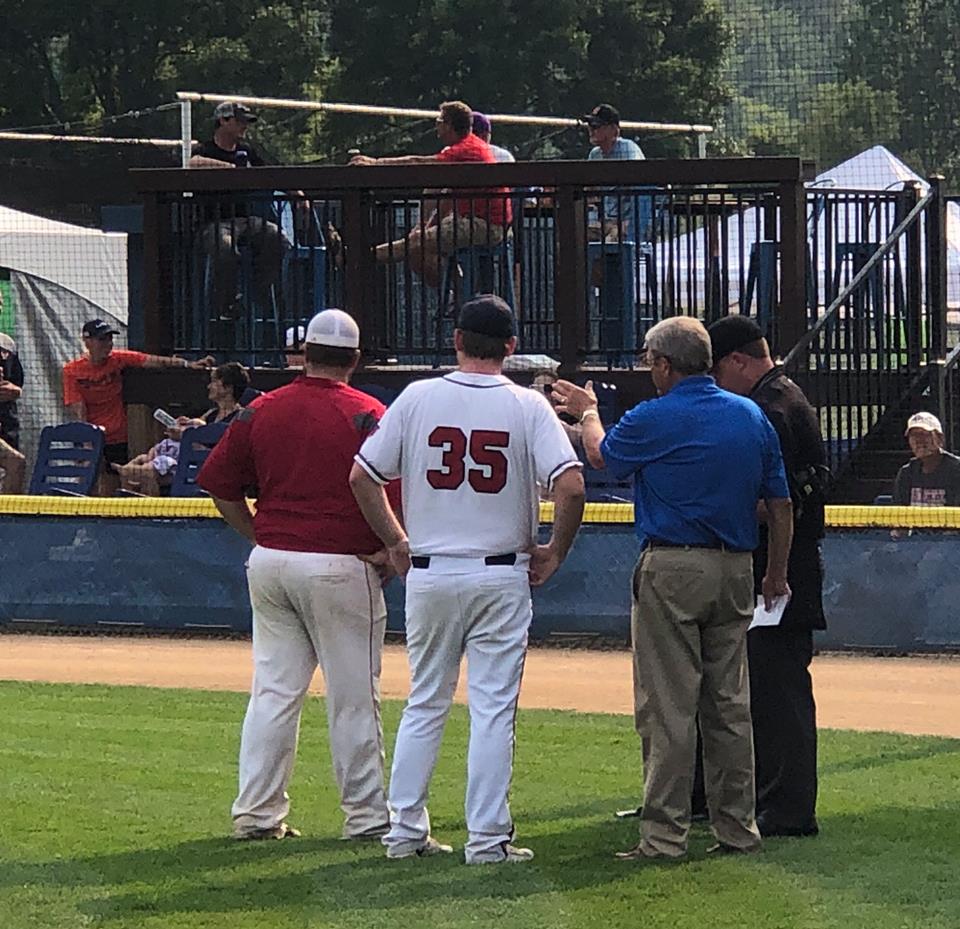 MIKE SCHULTZ NAMED TIGERS' TOP DEPUTY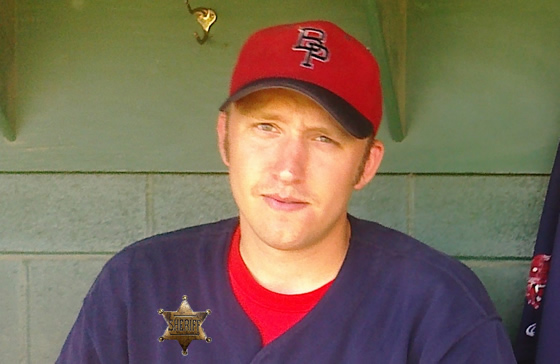 1/9/13 - Belle Plaine, Minn. - Already a 10-year veteran of the Tiger dugout, 27-year old Mike Schultz was appointed Belle Plaine's field manager Wednesday night (Jan. 9, 2013) by the Belle Plaine Baseball Assocation. He replaces the legendary Jeff "Dog" Miller, who managed most of the previous four seasons. Mike's brothers Pat (a 15-year player) and Matt (seven years) will finally have to listen to him, as his word goes -- or I'm telling Mom! -- who's conveniently located in the concession stand. Or Dad! --same place. Mike is a deputy policeman for Scott County, and he is willing to take the necessary steps to bring law-and-order to the Tiger dugout. (Uh, not that there hasn't been.) If nothing else, people should pay more attention during kangaroo court.
Johnny Goes Marching Home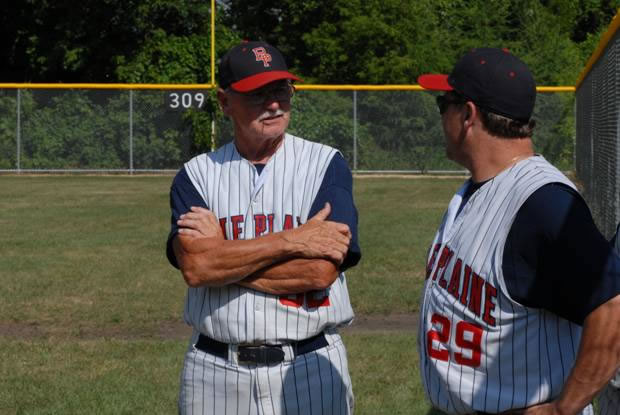 (Out with the Old - In With the Old)
Johnny Miller Steps Down as Manager - Son Jeff Steps Up
Fall 2008 - Belle Plaine, Minn. - by Nick Kornder --The Captain of the USS TigerTown will be changing again. The fifth new manager since the 2004 season will be a familiar face and name. Johnny Miller stepped down as Tiger's Manger in late October after two years at the helm and two State Tournament appearances. Taking over will be long time Tiger Jeff "Hot Dog" Miller, the son of the former skip. Since Brett Kruschke stepped down as Skipper following the 2004 campaign, three different Mangers have steered the ship. Shane Hofmann in 2005; Dave Kreft in 2006; and Johnny Miller in 2007 and 2008. Hot Dog was a former Belle Plaine High School Coach back in the late nineties. Johnny Miller will remain as head greens keeper up at Tiger Park.
Thanks Johnny for two great years of Tiger Baseball.
MILLER TABBED AS FIELD MANAGER
March 17, 2007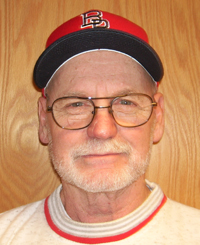 For the third time in as many years the Belle Plaine Town Team will have a new skipper, although there is nothing new about this manager. Johan Miller has been around since the time of the Big Bambino, in fact they were bunk mates at a Yankees summer camp, Miller a young rookie and the Sultan of Swat a crafty veteran. Miller learned a lot from the Babe that summer. Miller will bring a new found beech wood age feel to the team as his son "Hot Dog" Miller and Jeff Bruder will raise the average age of the team well over 30. Add in Brett Kruschke, Tim Huber, Trace Selly and Shane Hofmann you have yourself a team of veterans all that can recite lines from Alf. Look for big things from this year's squad!!
KREFT TABBED AS FIELD MANAGER