Tigers Bar-B-Q Another Foe;
Will Get TV Time Wednesday on FOX 9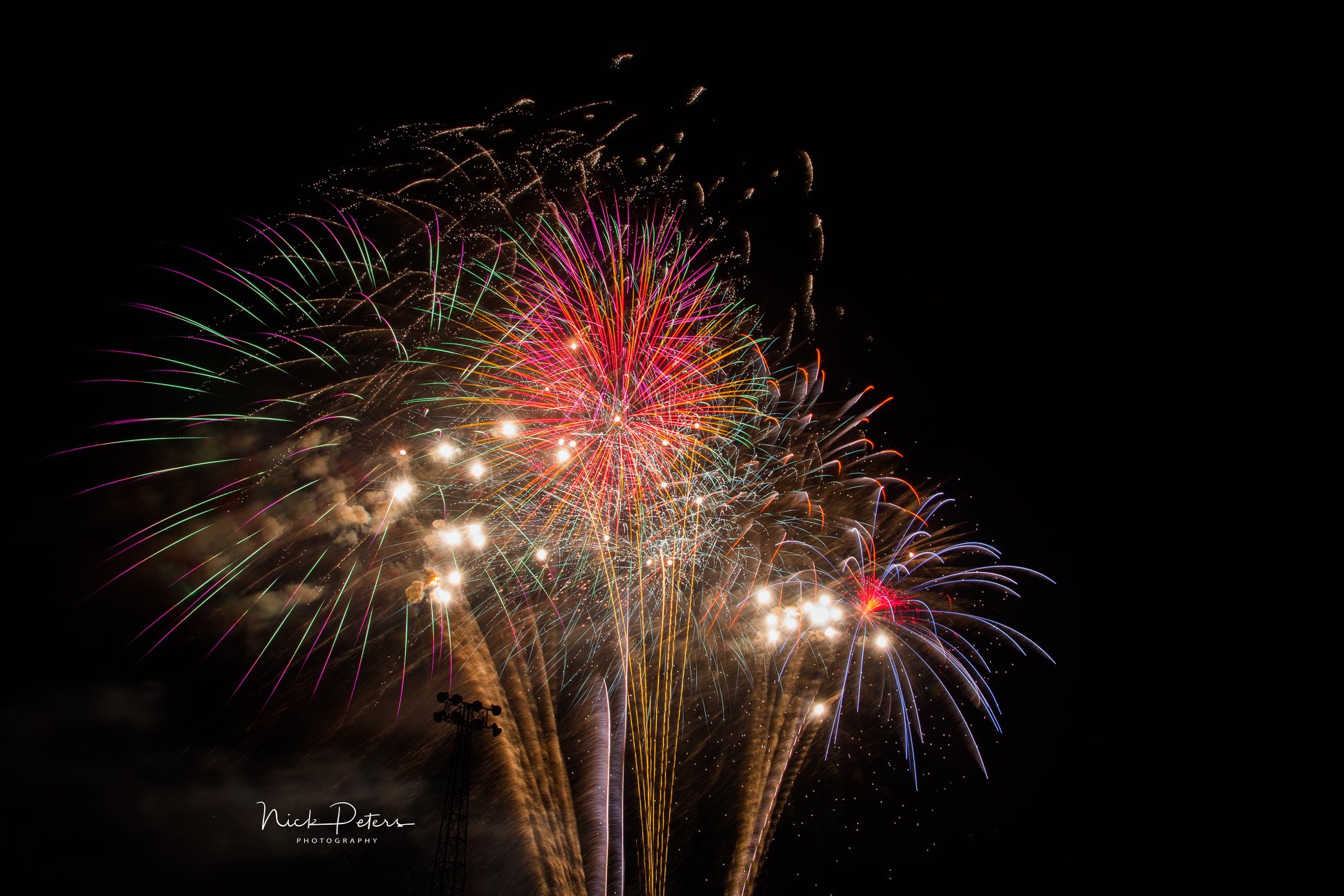 --by Brett Kruschke & Matt Schultz
With Bar-B-Q Days in the rearview mirror, it's officially time for Team Tigertown to get down to business. The playoffs are fast approaching and the Tigers will close out the last two weeks of the regular season with six consecutive River Valley League games.
Last Wednesday our lads posted their first shutout of the season, picking up a seventh straight win with a 12-0 onslaught at Owatonna. Thursday's anticipated duel at Waconia was washed out due to rain and will not be rescheduled this season.
On Saturday at Fairfax, Tiger All-Stars Wes Sarsland and Jonny Vinkemeier helped lift the RVL to a 10-6 win over the Dakota-Rice-Scott League. In 12 series matchups, the RVL holds an 8-3-1 lead. Sarsland pitched an inning of relief, allowing a pair of unearned runs. Vinkemeier entered halfway through the contest and played second base, going 0-for-2 at the dish.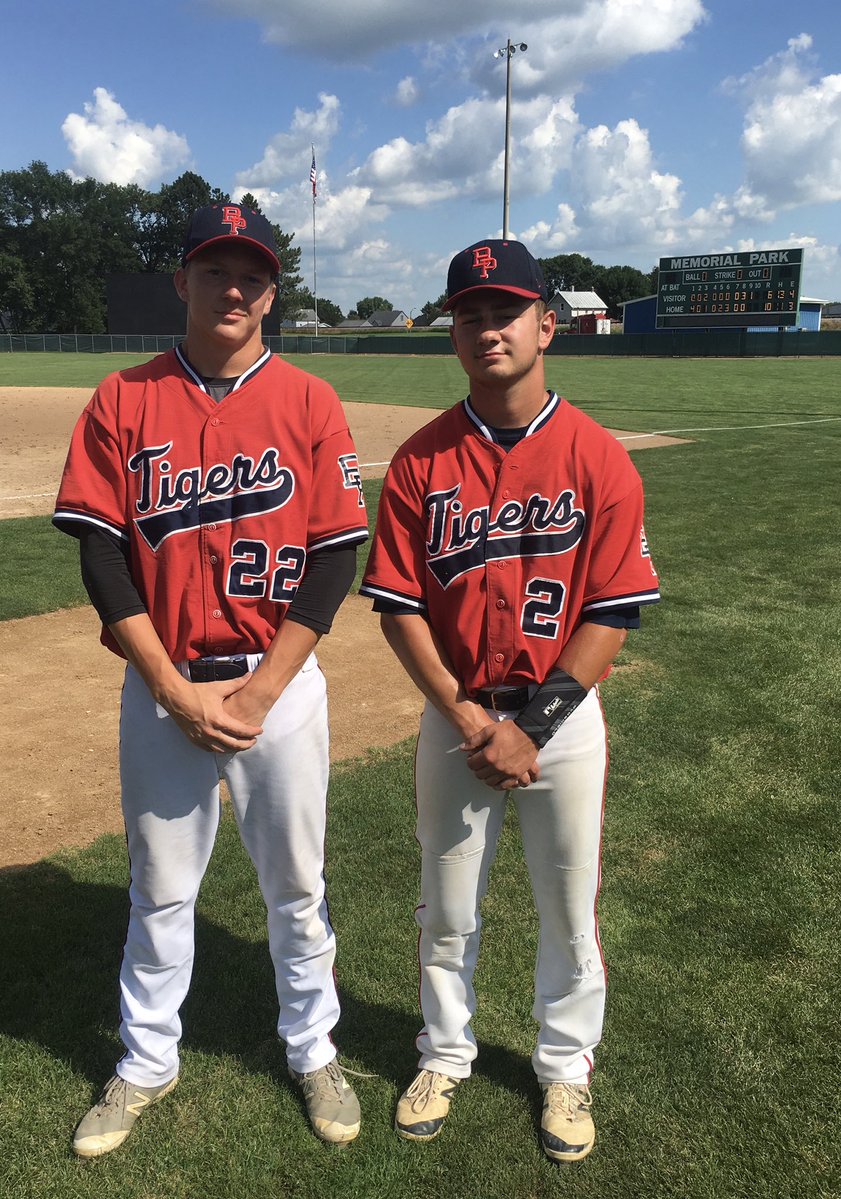 Last night (July 17) El Tigre hosted the Glencoe Brewers; check bptigertown.com or twitter.com/bptigertown for the result and details. Tonight (July 18) the Tigers are playing a makeup game at Jordan. FOX 9 TV will broadcast live starting at 5 pm as part of its "FOX 9 Town Ball Tour" to Minnesota town-team ballparks.
The Tigers (14-4, 6-2 RVL) and Brewers (22-4, 8-1 RVL) will face off at 7:30 pm while, in case you wish to go early, the Jordan Legion will first host Chanhassen's Legion team at 5 pm. Be sure to watch the evening news and hope it includes a few Tiger highlights! The game will also be broadcast on KCHK Radio 95.5 FM | 1350 AM. It won't be easy, as the Brewers have won 18 of 19 games since June 1.
On Friday at Tiger Park, guess who? – the Jordan Brewers – for Fan Appreciation Night. The first pitch is at 7:30 pm but don't be late, as we'll be giving away prizes throughout the game. Among the giveaways are food and drink items, 2019 season tickets, a team-autographed bat and baseball, caps, the new Tigertown t-shirts, window decals, lots of BPHS Tigers apparel, and courtesy of The Mulch Store, Minnesota Twins tickets. Don't you dare miss it!
The Tigers will conclude a busy week on Sunday at 6 pm when the Le Sueur Braves visit Tiger Park at 6 pm. It's Senior Citizens Night, meaning seniors receive free admission. And as always, Ernie Stumpf will be playing old-time music between innings. Edina Realty and Edina Realty Mortgage will also be giving away free root beer floats to all fans in attendance. This game will also be broadcast on KCHK Radio.
See you at the ballpark!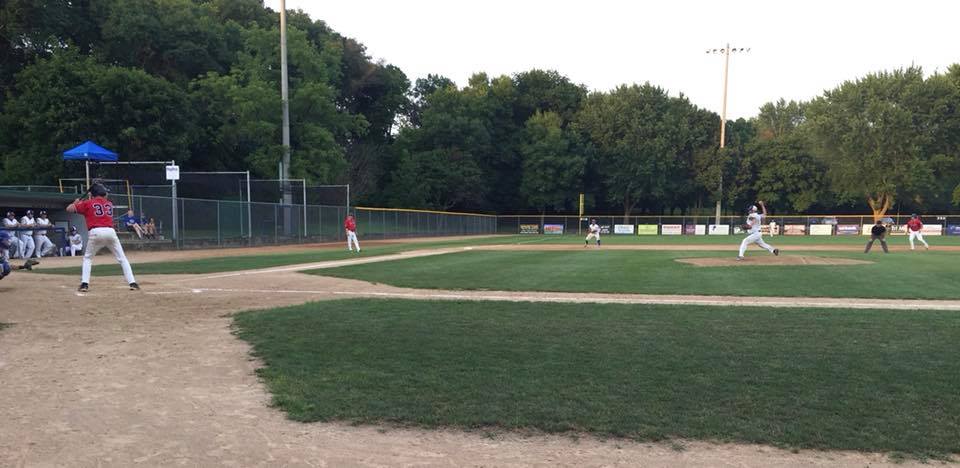 BP 12, Owatonna 0 (Wednesday, July 11 – 7 innings)
After almost two weeks off, the Tiger Train chugged to Owatonna looking to get in the first of two non-league tune-up games before the last two weeks of the regular season. After a leadoff single and stolen base, El Tigre couldn't score its runner in the first inning and it looked like the Tiger bats may have still been asleep from the time off.
However, that was the only inning the local nine didn't score – highlighted by four runs in both the second and fourth innings. Sarsland started on the mound and tossed three innings, striking out three. Brody Curtiss followed suit with three scoreless innings of his own, also striking out three. Joe Pomije mopped up with his moppy locks to throw a scoreless seventh, ending the game.
Pat Schultz led the way offensively with three hits and three RBI. Tyler O'Brien and Derek Dahlke, meanwhile, chipped in two hits apiece.
Tigers Return to Action; Sarsland, Vinkemeier named RVL All-Stars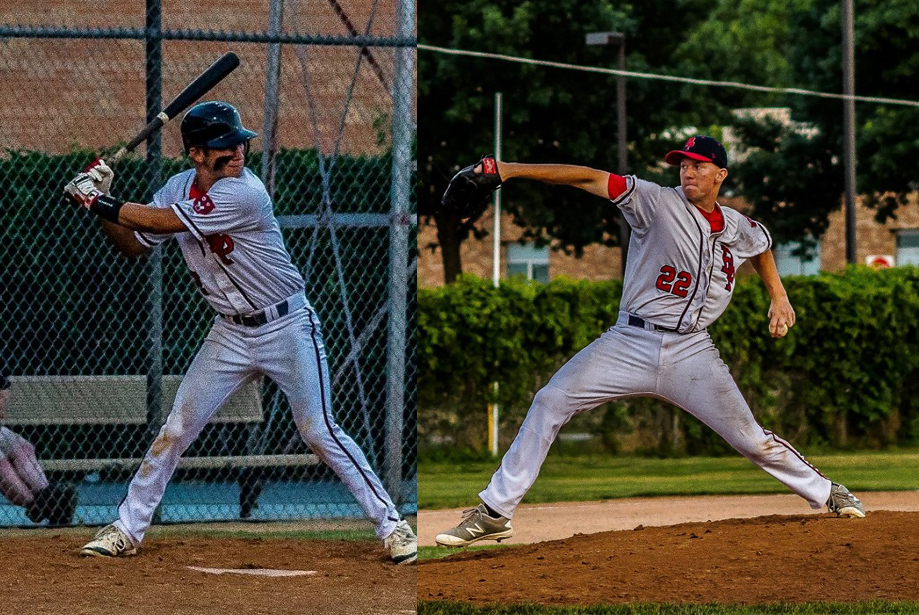 -- by Brett Kruschke
As predicted in this space last week, the Town Tigers still haven't lost since June 10. Of course, due primarily to the Independence Day holiday and a rainout, the Tigers also haven't played since June 29.
Things will pick up hot and heavy and for the rest of the season, though, when Team Tigertown seeks its seventh straight victory tonight (July 11) with a 7:30 pm contest at Owatonna. Belle Plaine hasn't faced the Aces since 2008, an 8-2 road victory that still warms the cockles of Matt Schultz's heart.
On Thursday the T-Train will once again hit the road for a 7:30 pm affair, this time at Waconia. The former league rivals have made significant improvements to their ballpark since the Jesse Maistrovich Days – including a new grandstand – in preparation for the 2021 state amateur baseball tournament, which they will co-host with Chaska.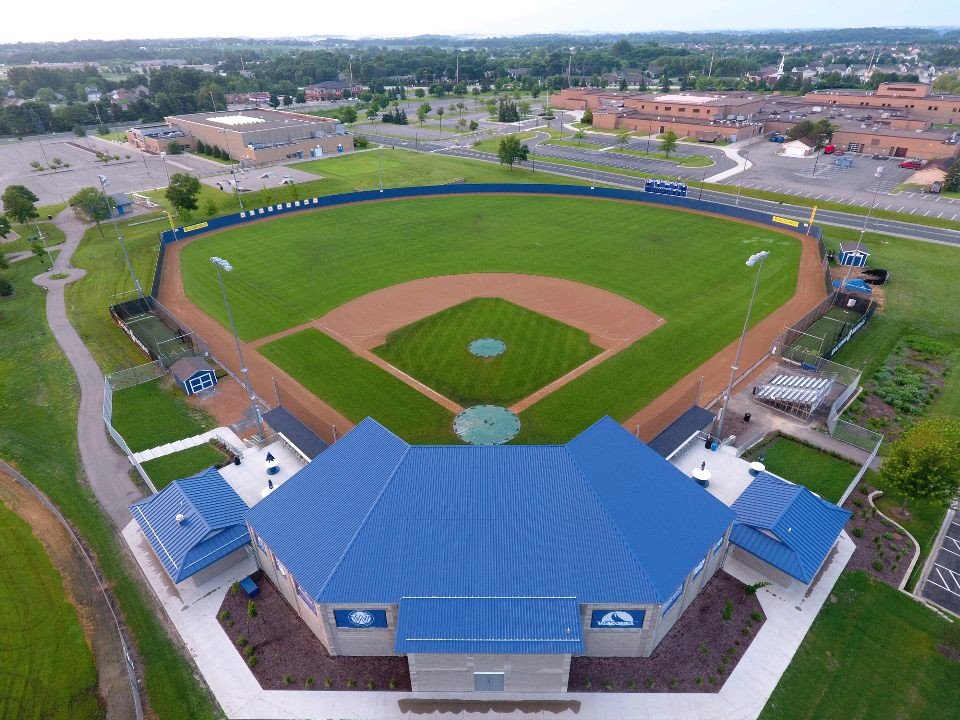 While most of the Tigers will take off the weekend from baseball activities to partake in the annual Bar-B-Q Days celebration, a pair of players will be making their first River Valley League All-Star Game appearances on Saturday afternoon at Fairfax (2 pm, against the Dakota-Rice-Scott League). Both pitcher Wes Sarsland and infielder Jonny Vinkemeier are 20 years old and fourth-year players.
Sarsland, a left-hander, leads the Tigers in innings pitched (34.1) and strikeouts (40) while sporting a nifty 2.36 ERA. While selected as a pitcher, Sarsland has also been terrific with the stick this season, slashing .355/.462/.516 in 31 at-bats. Vinkemeier has had a breakthrough year as a hitter, in 35 at-bats leading the Tigers in batting average (.429) and on-base percentage (.556) while coaxing a team-high eight bases on balls. He's also delivered several clutch hits late in games.
On Tuesday (July 17), we are happy to announce Lutheran Home Night when the Glencoe Brewers visit Tigertown at 7:30 pm. The Lutheran Home will be giving away seat cushions/kneelers and there will also be gift-card drawings throughout the game.
We'll see you at the ballpark – if not at Bar-B-Q Days – and in the meantime, be sure to keep up with the Tigers online at bptigertown.com!
Tigers Hotter Than the 4th of July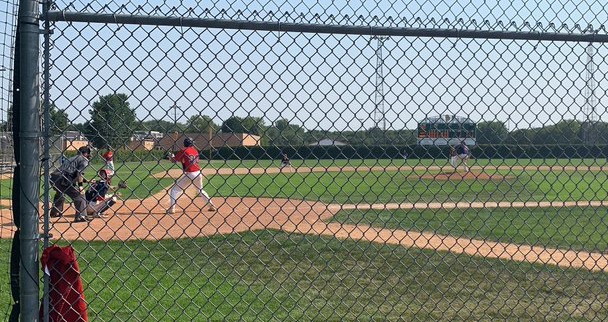 -- by Brett Kruschke & Matt Schultz
Team Tigertown has won six straight games and hasn't suffered a setback since an extra-innings decision on June 10. During the last week, Belle Plaine took down Watertown on Thursday before stifling St. Peter on Friday. Due to a saturated field, Sunday's game at Fairfax was postponed until July 25.
The Tigers are in the midst of a heated race in the Central Division of the River Valley League, tied with 6-2 Gaylord and trailing 6-1 Jordan by a half-game. Belle Plaine lost both games to the Islanders this season and will face the Brewers twice within three days later this month, on July 18 and 20. Overall this season, the locals are 13-4.
Next week's Herald article might be your favorite one of the season, as the Tigers are off all week until traveling to Owatonna next Wednesday, July 11.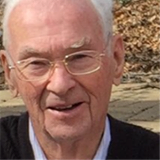 We'd like to share our condolences to the family and friends of Fred Keup Jr. Over his lifetime, Fred was one of one of the great supporters and fans of Belle Plaine Tiger Baseball.
A former town-team Tiger and a member of the 1948 & 1952 state tournament runner-up teams, Fred's dad, Fred Sr., is a Minnesota Baseball Association Hall of Famer and Fred Jr. certainly inherited that dedication for the support and success of BP Baseball from him. Fred's brother, Paul, also played for and supported Tiger Baseball.
Fred was a notably kind and gentle man who was always ready to talk baseball. He was a committed volunteer in the Belle Plaine community as well, and his loss will be felt deeply and for a long time to come.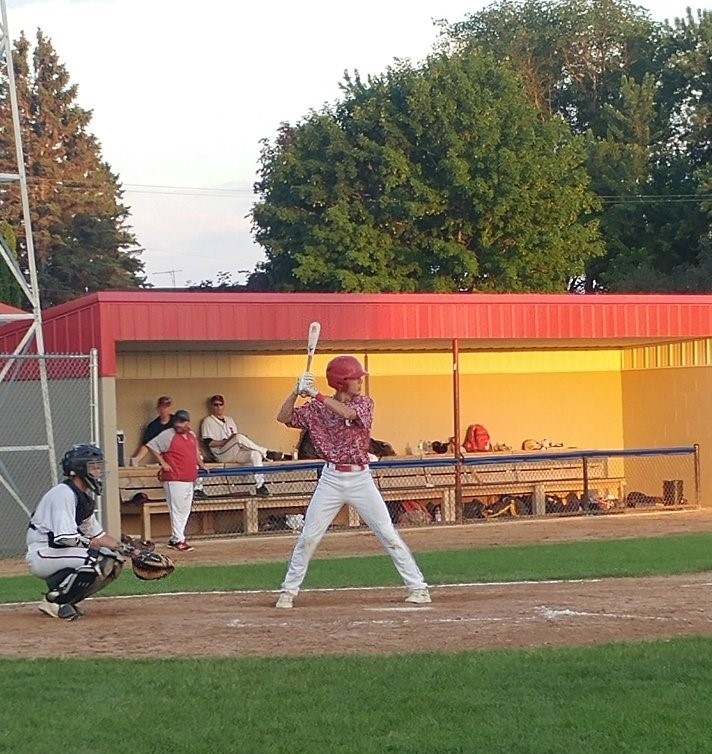 BP 7, Watertown 1 (Thursday, June 28) - Box Score
The Tigers ventured to Watertown on a hot and steamy summer night. Jared Miller started on the mound and threw very well, going seven innings and allowing only one run while recording five strikeouts. Joe Pomije threw a scoreless eighth inning and Carsen Ladd tossed a scoreless ninth.
The Tiger bats kept clicking, pounding out 12 hits while Miller and Tyler O'Brien led the way with three tallies apiece. Brody Curtiss belted his team-best third tater of the season.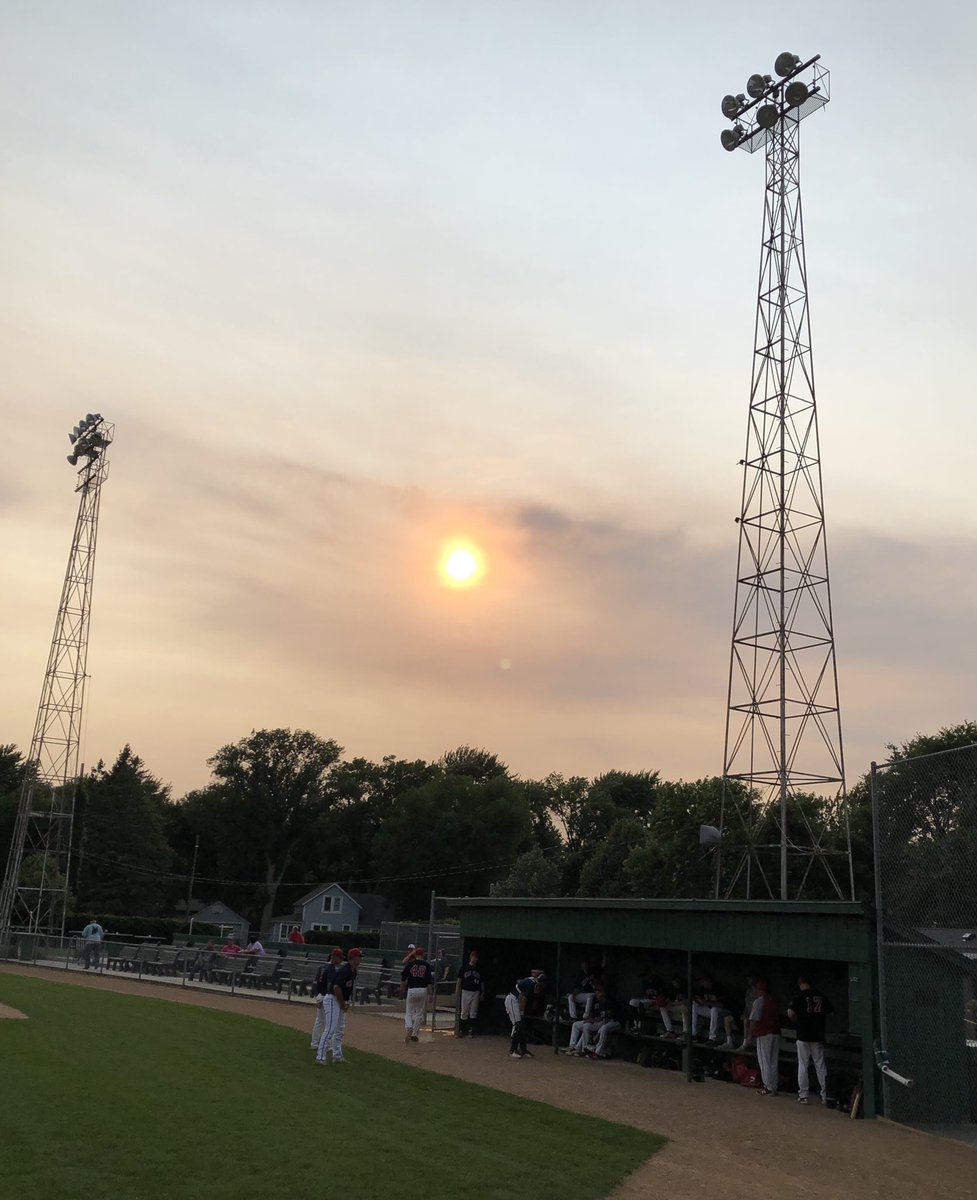 BP 8, St. Peter 3 (Friday, June 29) - Box Score
St. Peter started its workhorse, Jesse Anderson, but the Tigers were on him from the outset like flies on a rib roast. Seven men batted in the first inning for Belle Plaine, scoring two runs. Matt Schultz delivered the big hit with a two-run single.
After a single tally in the second frame, the Chatfielders batted around in the third inning, registering four more runs for a 7-0 lead. All of the damage came after the first two batters of the inning were put out. Carsen Ladd recorded the first of six consecutive safeties, with O'Brien's two-run double the key blow.
The Tiger Train strung three more consecutive singles after two were out in the fifth inning, which was more than enough for B.P. hurler Brody Curtiss. The talented right-hander set the tone by striking out the side in the first and by the time he departed after six innings, he racked up 11 punchouts while allowing two runs.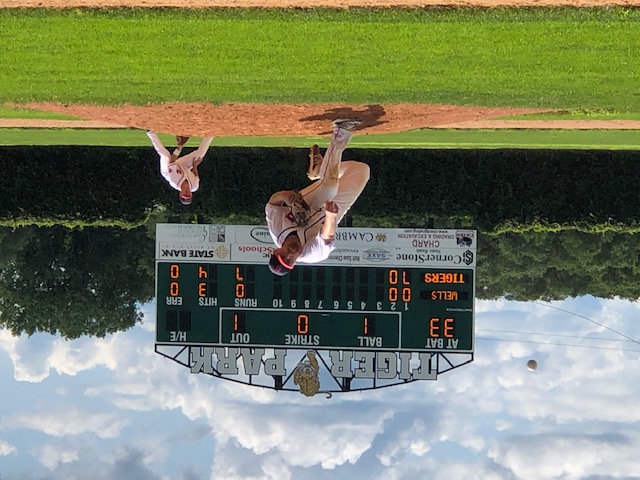 Curtiss was just as dangerous with the bat, collecting a team-high four hits in five at-bats. O'Brien, out of the leadoff hole, played like his hair was on fire and went 3-for-3 with four runs scored, a pair of hit-by-pitches and two RBI. Aiden Ladd was the last of the three Tiger Musketeers to bolster his stats with a 3-for-3 effort and two RBI.
Nathan Herman closed out the contest with three innings of one-run relief and finished things the way Curtiss began, striking out the side in the ninth. The lanky righty picked up his first save of the season, balancing nicely with his 3-0 mark on the hill.
TIGERS AFLAME, CLAIM TITLE
AT FARMING TOURNEY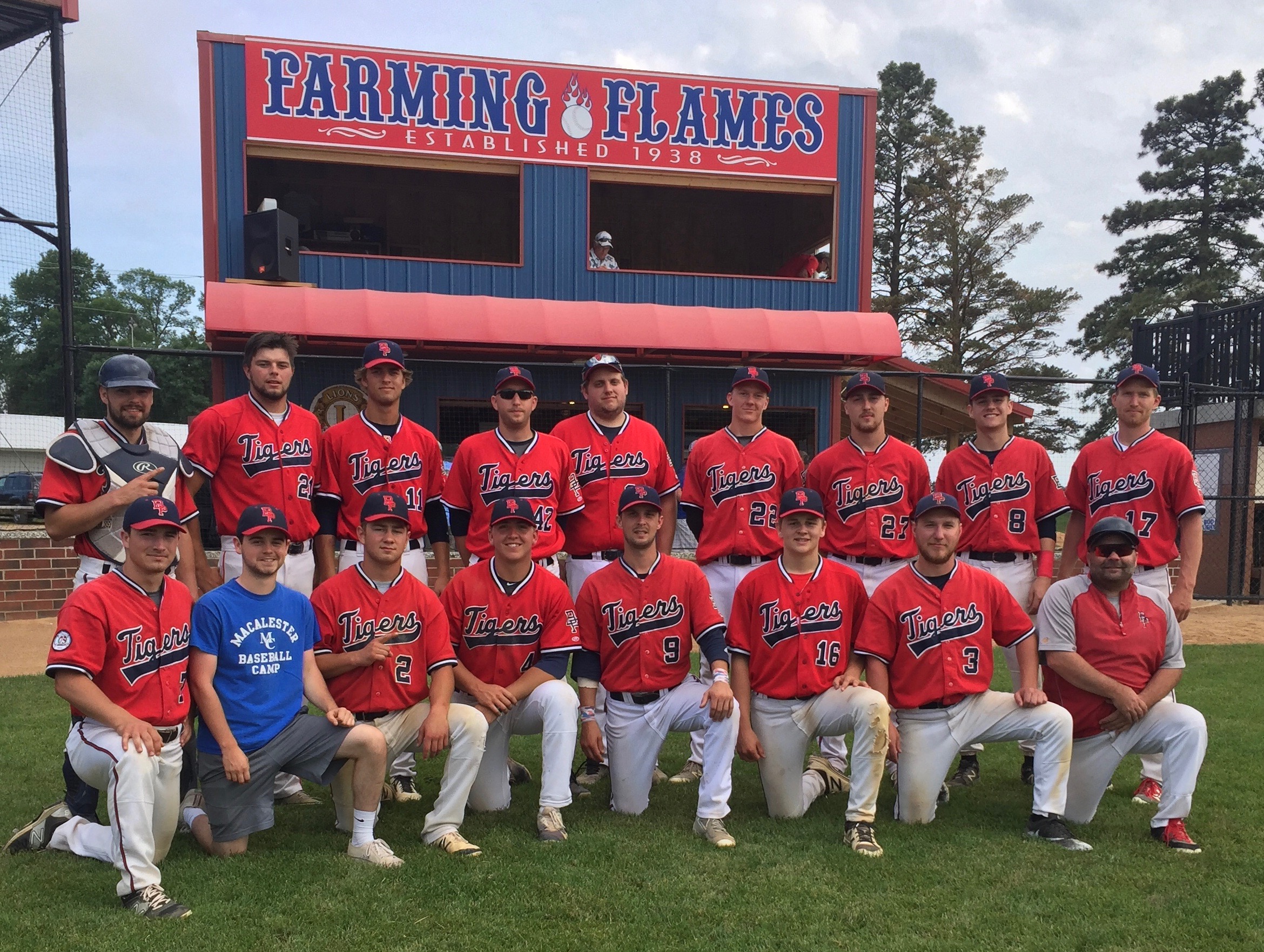 -- by Brett Kruschke, Matt Schultz & Mike Schultz
Team Tigertown highlighted its successful season thus far with a great showing over the weekend, going 3-0 to win the Farming Baseball Invitational in Farming, Minnesota – Belle Plaine's first tourney title of any kind since 2009. Things are a little different in Stearns County and in more ways than one, as the Tigers blasted four long balls – equaling their total through the season's first dozen games.
The Tiger Train raised its record to 11-4 on the season (5-2, RVL), the first time it has been seven games over .500 since late in 2012. Last Tuesday's (June 19) home game against Carver was rained out and will not be rescheduled.
The Tigers will play three games in four days before taking a 10-day hiatus around the 4th of July holiday. On Thursday our lads will visit Watertown, with a 7:30 pm start – the first time this century the Tigers have locked horns with the Crow River League's Red Devils.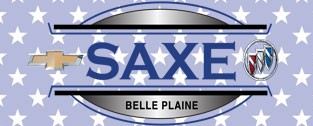 The weekend will close with a pair of River Valley League contests. St. Peter is headed for Tiger Park on Friday at 7:30 pm and it will be Matt Saxe Chevrolet Night, with free t-shirts being given away at the gate. Large or small, collect 'em all! Sunday's slate has the Tigers headed to Fairfax for a 4 pm tussle.
Visit bptigertown.com for all your Tiger Baseball needs and at the ballpark, check out a limited supply of the new red "Tigertown" Nike t-shirts, currently on sale for $20. It's a sure way to be all the rage at morning coffee gatherings.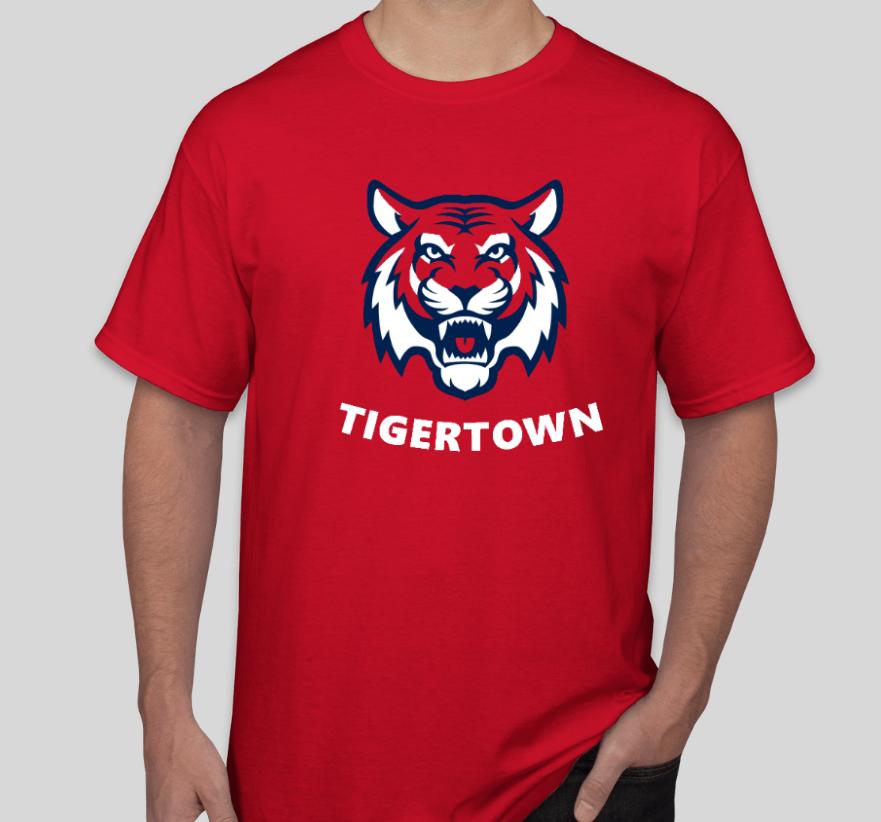 BP 7, Atwater 5 (Saturday, June 23 – Farming Tourney – 7 innings)
Belle Plaine played in the first game on Saturday, at 10 am, which was a tad early for the Tiger bats to be awake. Mitchel Stier started on the mound and gave up runs in the second and third innings before a three-run frame in the in the fourth chased him from the game. Trailing 5-0 after four innings, things were not looking good in this seven-inning contest.
Wes Sarsland came on for El Tigre and worked the final three innings without allowing a run. A three-run home run from Derek Dahlke – for the second straight game –woke up the Tiger bats in the fifth before a four-run sixth inning pushed the locals over the top. Leading the hitting attack with two hits apiece was Dahlke and Jonny Vinkemeier. Aiden Ladd sacrificed his body and reached base three times via beanballs.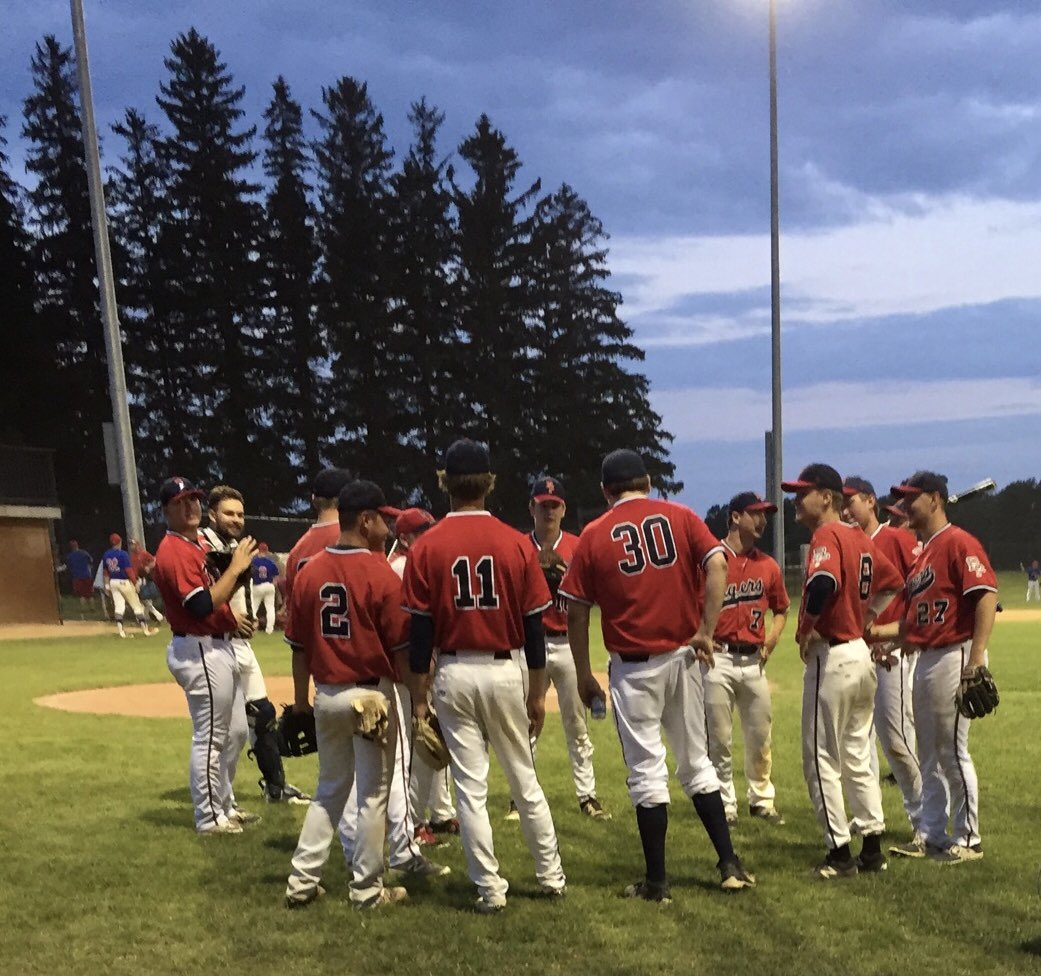 BP 8, St. Joseph 7 (Saturday, June 23 – Farming Tourney – 7 innings)
After beating Atwater on Saturday morning, the Tigers were off until 8 pm Saturday night. With the tournament schedule running well behind, the game didn't start until 9:45 pm. With the whole day to rest and find a way to wake up the bats, Belle Plaine started with a five-run first inning, including a two-run tater off the bat of Josh Terrio.
Another run in the second inning gave El Tigre what seemed to be a comfortable 6-0 lead. St. Joe added a run in the fourth before the local nine added two more tallies for a commanding 8-1 lead.
Brody Curtiss, who started on the mound, ran into some bad luck in the fifth frame. An error, a couple seeing-eye singles and a few more hits and before you know it, the score was 8-5 and Curtiss was done for the day on the hill.
Terrio threw a clean sixth inning of relief and had two outs in the seventh when he couldn't quite reach a slow roller to the mound, allowing a baserunner. That sparked life into St. Joseph, who scored two more runs with two outs before Terrio stranded runners on first and second to secure the save and send the Tigers to Sunday's championship game.
Curtiss led the Tiger hitting attack with three knocks, while Aiden Ladd and Vinkemeier had two apiece.
BP 11, Delano 1 (Sunday, June 24 – Farming Tourney – 6 innings)
The Tiger Train chugged into the championship game of the Farming Baseball Invitational on late Sunday afternoon and came away with a well-played triumph against Delano via the 10-run rule. Nathan Hermann started on the bump and was greeted with a home run from the A's leadoff hitter. After that, however, Hermann settled in very nicely and yielded nary a run the rest of the way.

The El Tigre bats were scorching hot as Curtiss, Carsen Ladd and Herman belted home runs, while Matt Schultz and Aiden Ladd had three hits apiece. Overall it was a well-rounded effort, earning Tigertown its first first-place trophy since the Freeport Tourney in 2009 when former, and always, Tiger Brad Lawson tossed a no-hitter against Jordan. Overall, the tournament was very enjoyable and a good time was had by all, even Zac Dahlke.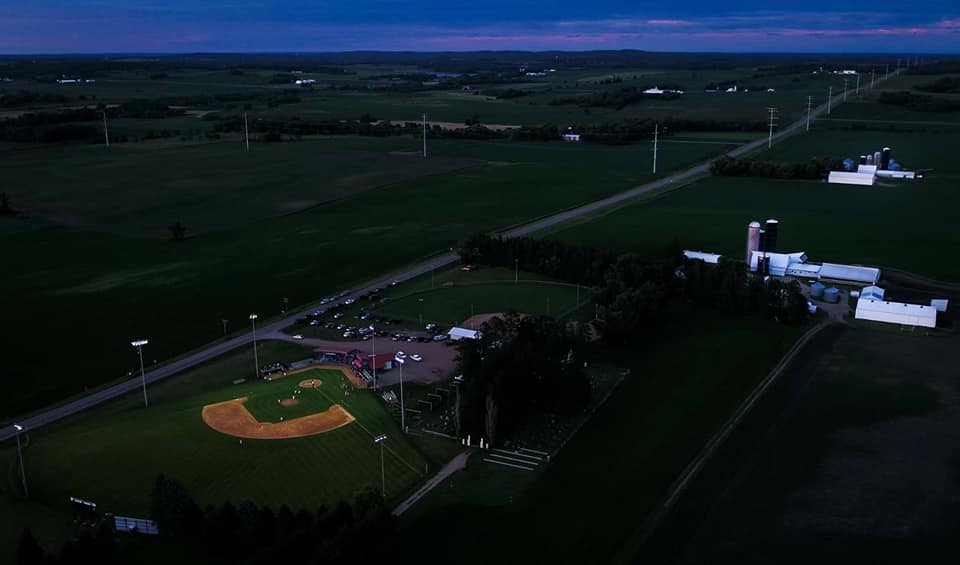 Tigers Lick Le Sueur,
Headed for Farming Tourney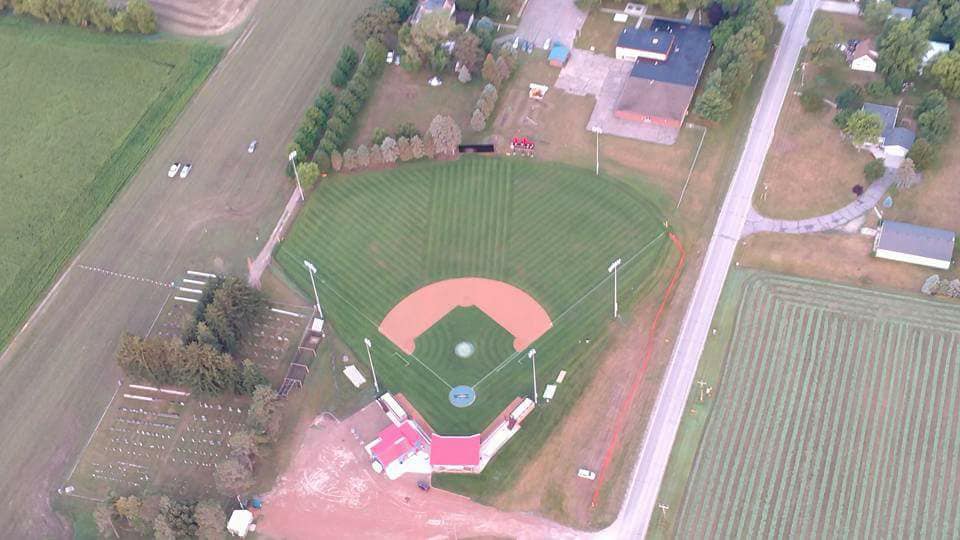 --by Brett Kruschke & Matt Schultz
Team Tigertown bested the Le Sueur Braves on Friday to improve to 8-4 on the season, including a nifty 5-2 mark in the River Valley League. The Tigers, behind the right wing of Mitchel Stier, led 1-0 in the fourth inning on Sunday evening at Jordan, but the rains came and washed away the contest. Per league rules, it will need to be replayed from the beginning and has been rescheduled for Wednesday, July 18.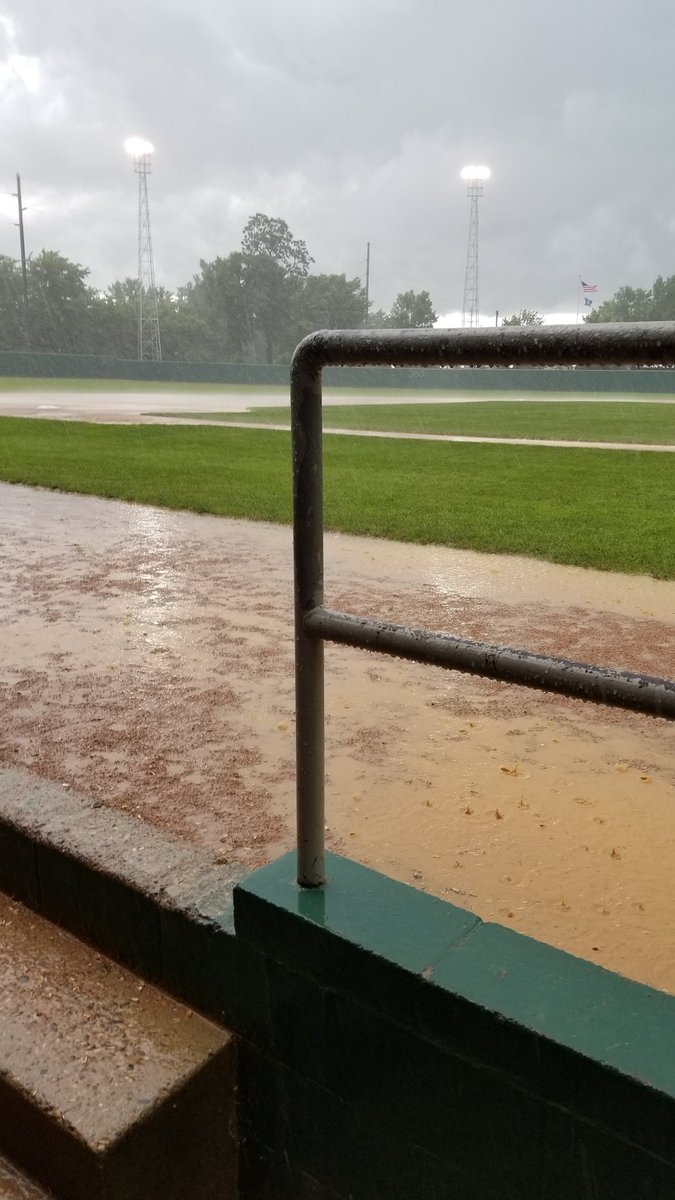 El Tigre hosted the upstart Carver Black Sox last night (Tuesday, June 19); check bptigertown.com or twitter.com/bptigertown for details. This weekend the boys, for the second year in a row, are heading to the Farming Baseball Invitational in Farming.
Belle Plaine opens against the Atwater Chuckers at 10 am Saturday and a second game will follow that day – 2 pm with a loss or 8 pm with a win. Unless the Tigers lose their first two games, they will also play sometime on Sunday. Last year the Growlers rounded out a third-place showing at the FBI Tourney with a 5-4 win against Atwater.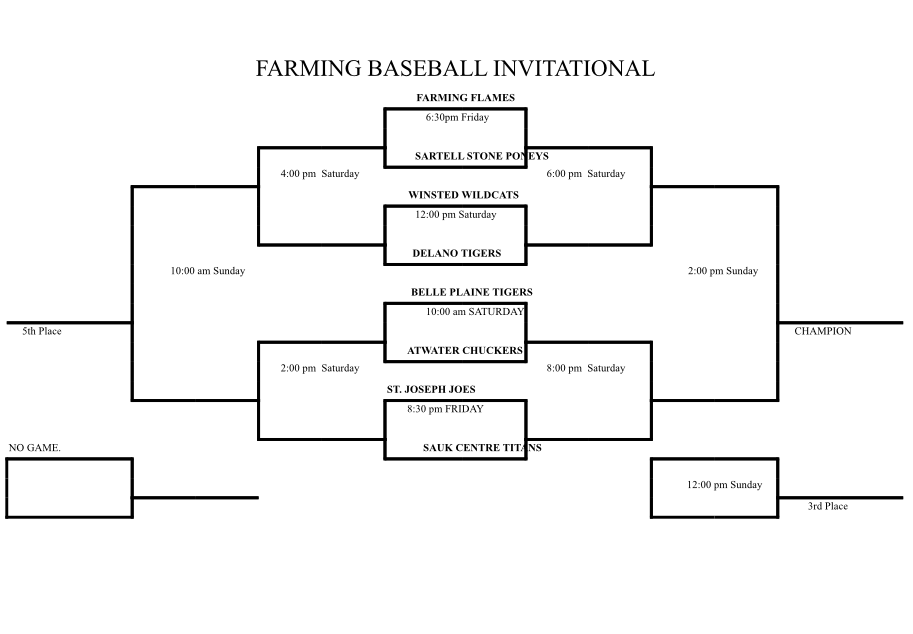 BP 7, Le Sueur 1 (Friday, June 15)
The local nine headed to the land of the Jolly Green Giant to take on the Braves of Le Sueur. The weather was hot and humid but the rain stayed away long enough to get the game in.
Jared Miller started on the mound for the Tigers and worked six innings while giving up only one run. His brother, Josh Terrio, closed it out with three scoreless innings to pick up the save.
Derek Dahlke led the way at the plate with two hits, one of which was a no-doubt, three-run home run. Terrio also chipped in two hits, including a double.
Tigers Go Extras at Shortened Classic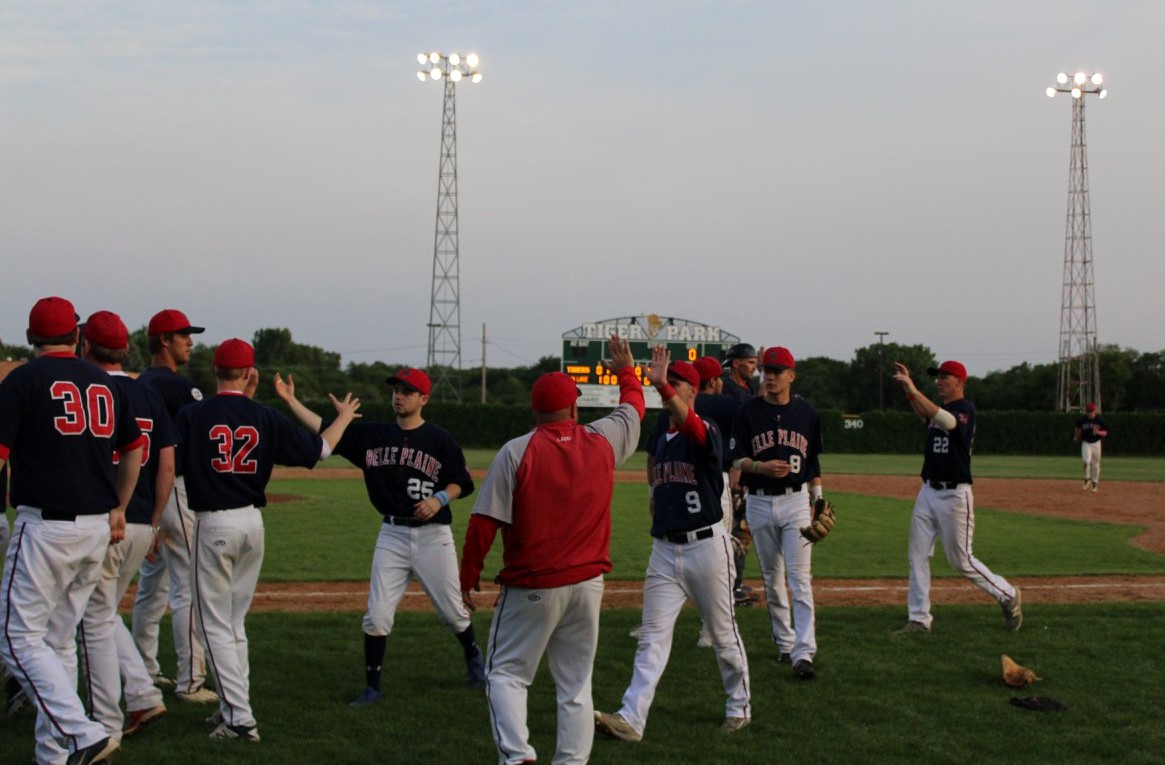 - by Brett Kruschke
The 20th annual Tigertown Classic invitational tournament featured the good, the bad and the rainy. On Friday, the Tigers were down to their last strike against Minnesota Lake before tying the score and winning in extra innings. The shoe was on the other foot Sunday against the Shakopee Coyotes, as the Tigers couldn't hold a 2-0 lead with three outs to go and fell in extras.
The two biggest storylines of the tournament were essentially "off the field" affairs. Friday night was the much-publicized Tiger Alumni Night, and by all accounts it was a rip-roaring success. At least 30 former Tigers showed up for a little reminiscing and a lot of laughs. It was heartwarming to see so many familiar faces return to their old stomping grounds, and we hope to see them all back again sometime soon.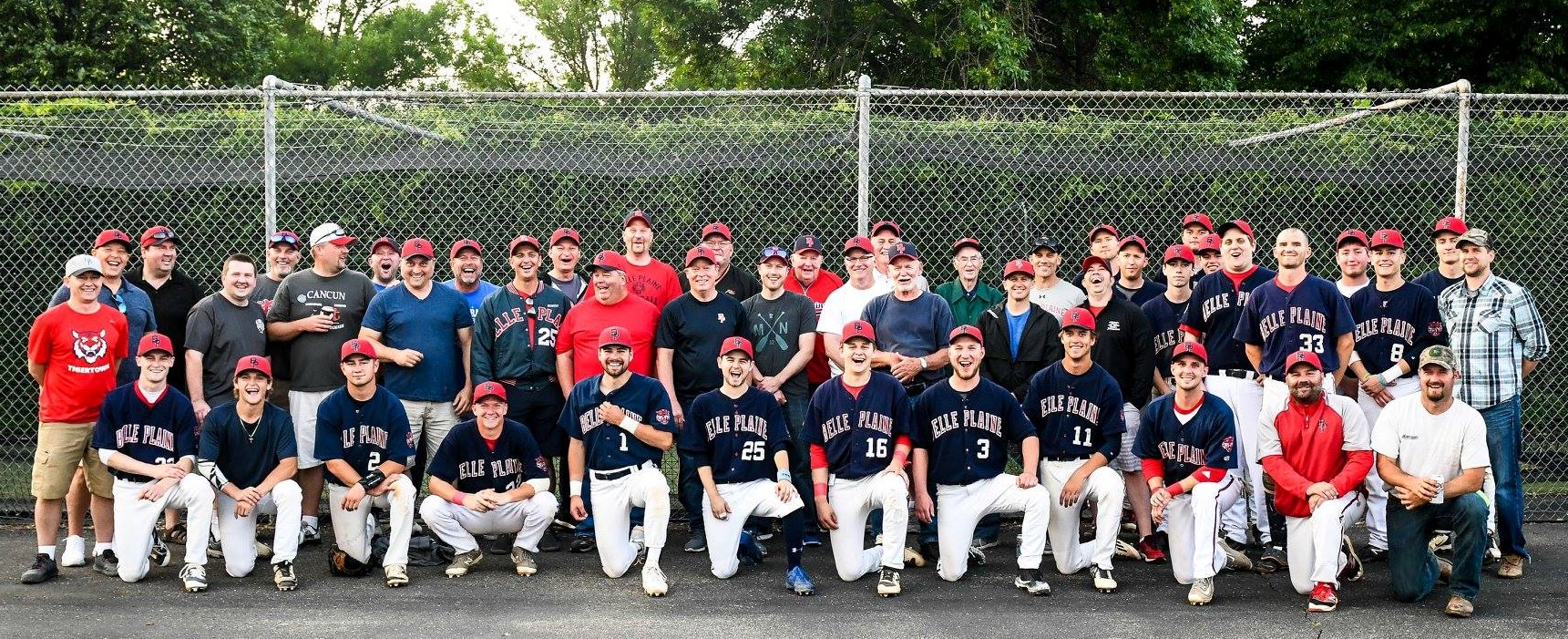 The other issue was rain washing away the entire Saturday slate of five games – half of the weekend schedule. With only Sunday remaining the options were few, and it resulted in the farthest-away teams of Randall and Essig staying home. The loser's bracket was also wiped, meaning Minnesota Lake and Greenwald were finished.
Sunday consisted of three games. Aside from Belle Plaine's painful setback against Shakopee, St. Louis Park hammered their way to a title with 13-run outputs against both the Minneapolis Mudcats (2 runs) and Shakopee (3 runs). Congratulations to St. Louis Park, who also won the Tiger Tournament in 2013.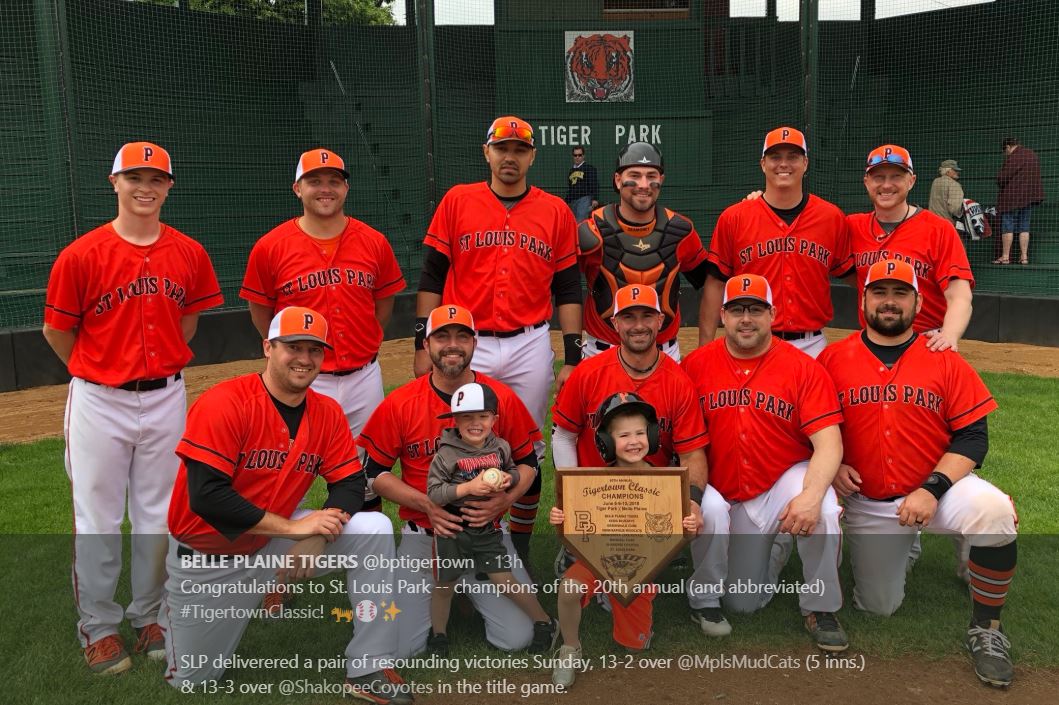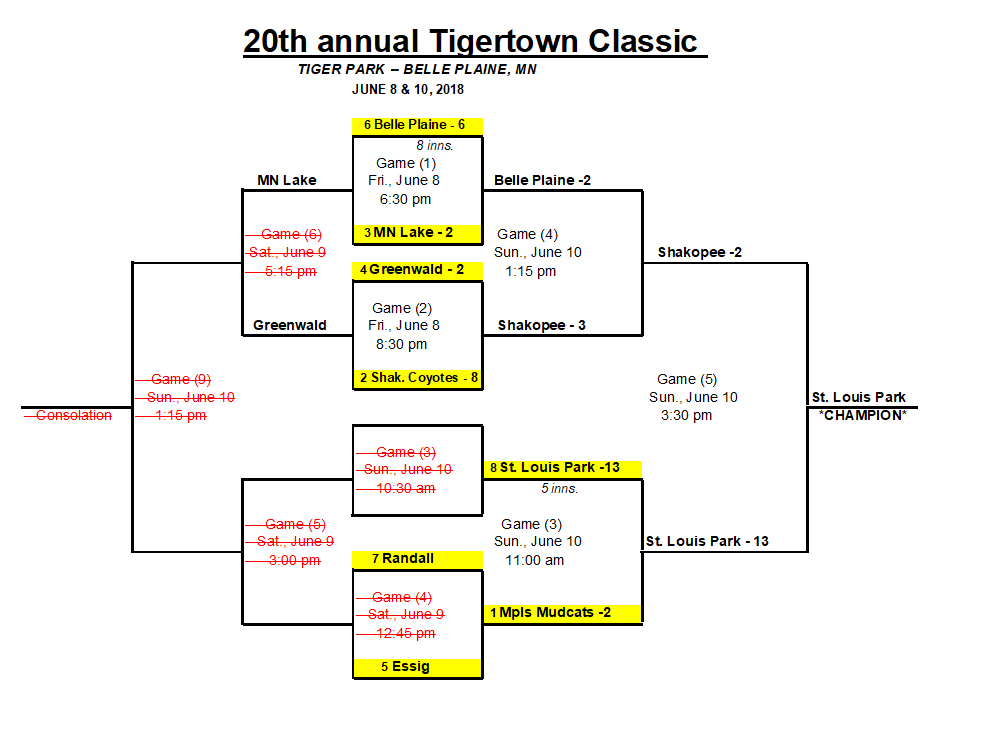 After five consecutive home games and eight out of 11 at home to begin the season, the Tigers are on the road for a pair of River Valley League games this weekend. Team Tigertown will visit Le Sueur at 7:30 pm Friday before setting the cruise control at 48 miles per hour on Sunday as they head down Highway 169 for Jordan, with a 6 pm first pitch.
On Tuesday, the action will return to Tiger Park when Edina Realty and Edina Realty Mortgage sponsor Little League Night, will all Little Leaguers in attendance receiving a free hot dog. Kids, wear your uniforms to the game! Belle Plaine's foe will be the hottest team in the Crow River League, the Carver Black Sox, with a 7-0 record in Region 7C play and a pair of wins already this season against Green Isle.
This is a great week to visit facebook.com/bptigertown, as there are plenty of alumni photos as well as game photos from both Tiger games at the Classic. Stop also at bptigertown.com and twitter.com/bptigertown.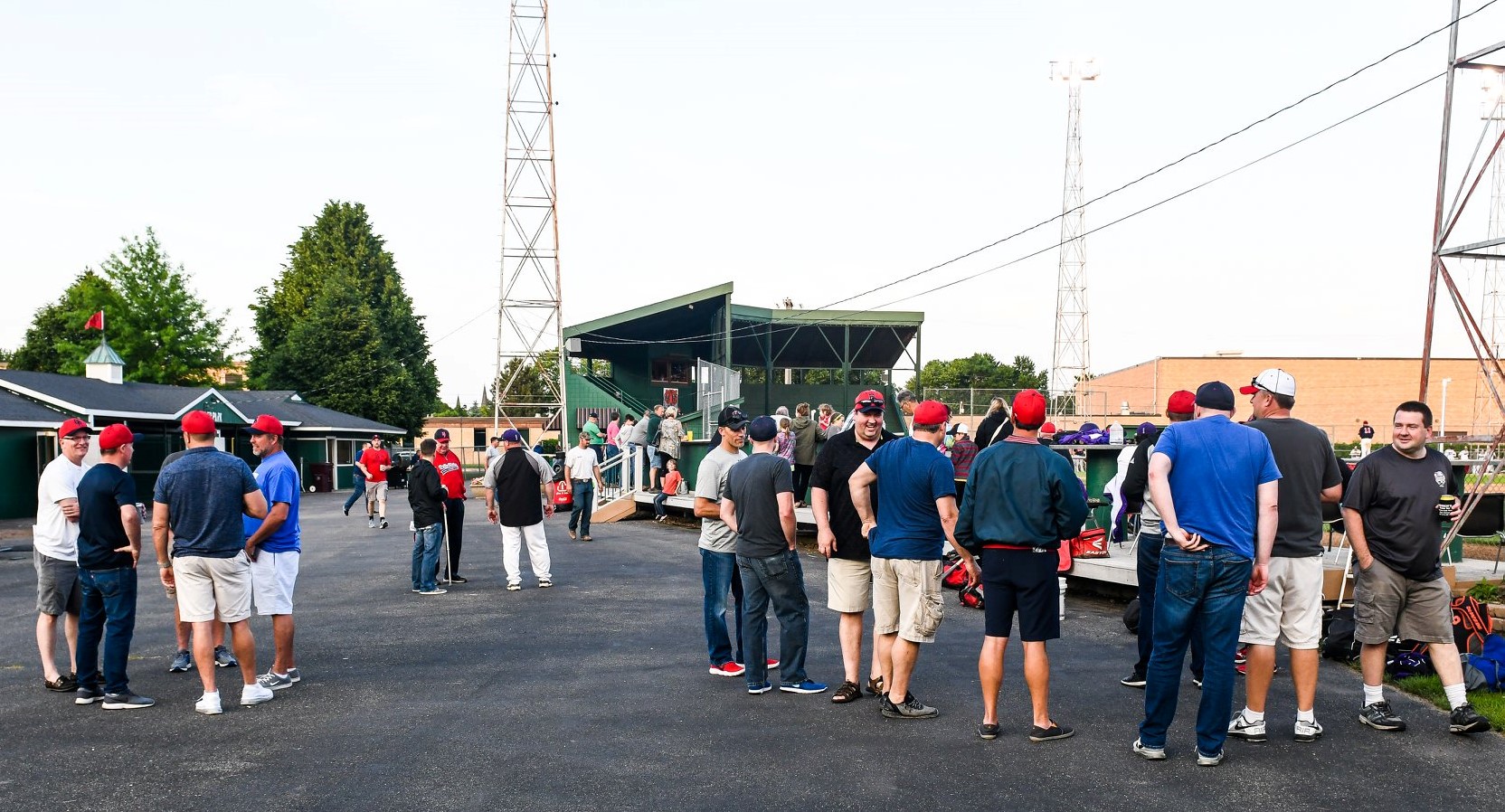 BP 6, Minnesota Lake 2 (Friday, June 8 – Tigertown Classic) GAME PHOTOS!
After Hobblin' Matt Schultz was thrown out at the plate to end the first inning, each team got on the scoreboard soon thereafter. The Royal s used a double for the game's first run in the bottom of the first inning, and the Chatfielders even the score on a Josh Terrio sacrifice fly in the second.
Runs got much stingier after that, as starting pitchers Mitchel Stier and T.J. Nowak settled down. Stier yielded an unearned run in his fifth and final frame and before you knew it, the Tigers had two outs and nobody on base in the top of the seventh inning. In the shortened tournament format, that meant just one out to go.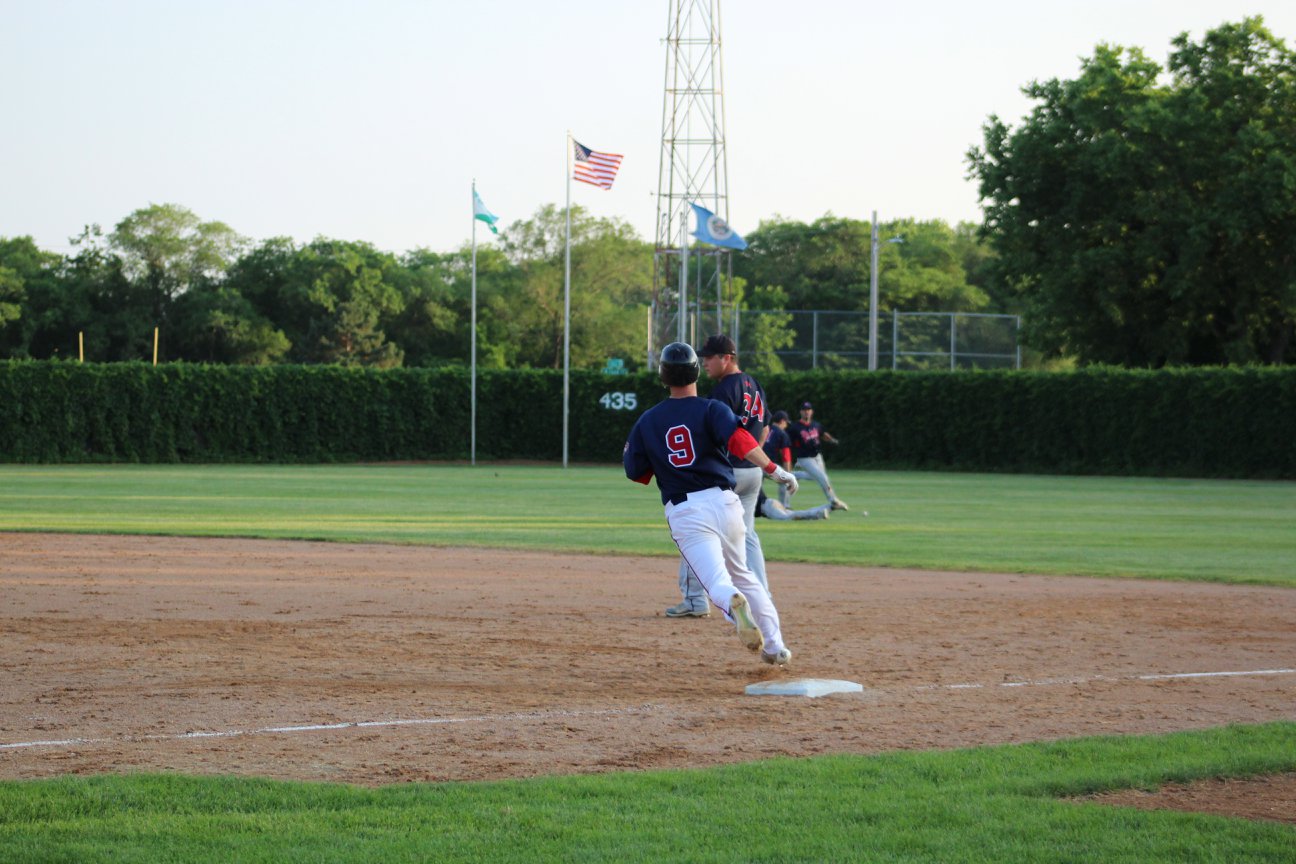 Josh Terrio continued his perfect night at the plate with a single and the fastest man in town, Tyler O'Brien, ran for him and stole second base. It was then up to Jonny Vinkemeier and just as he's done a few times already this season, he delivered in the clutch with a game-tying single.
The Tigers turned into tiger sharks in the eighth inning and smelled blood in Brad Schultz's hot dog water, batting around and scoring four times. The late rally also made a winner out of Nathan Herman, who worked three innings of shutout relief and had a pair of 1-2-3 innings.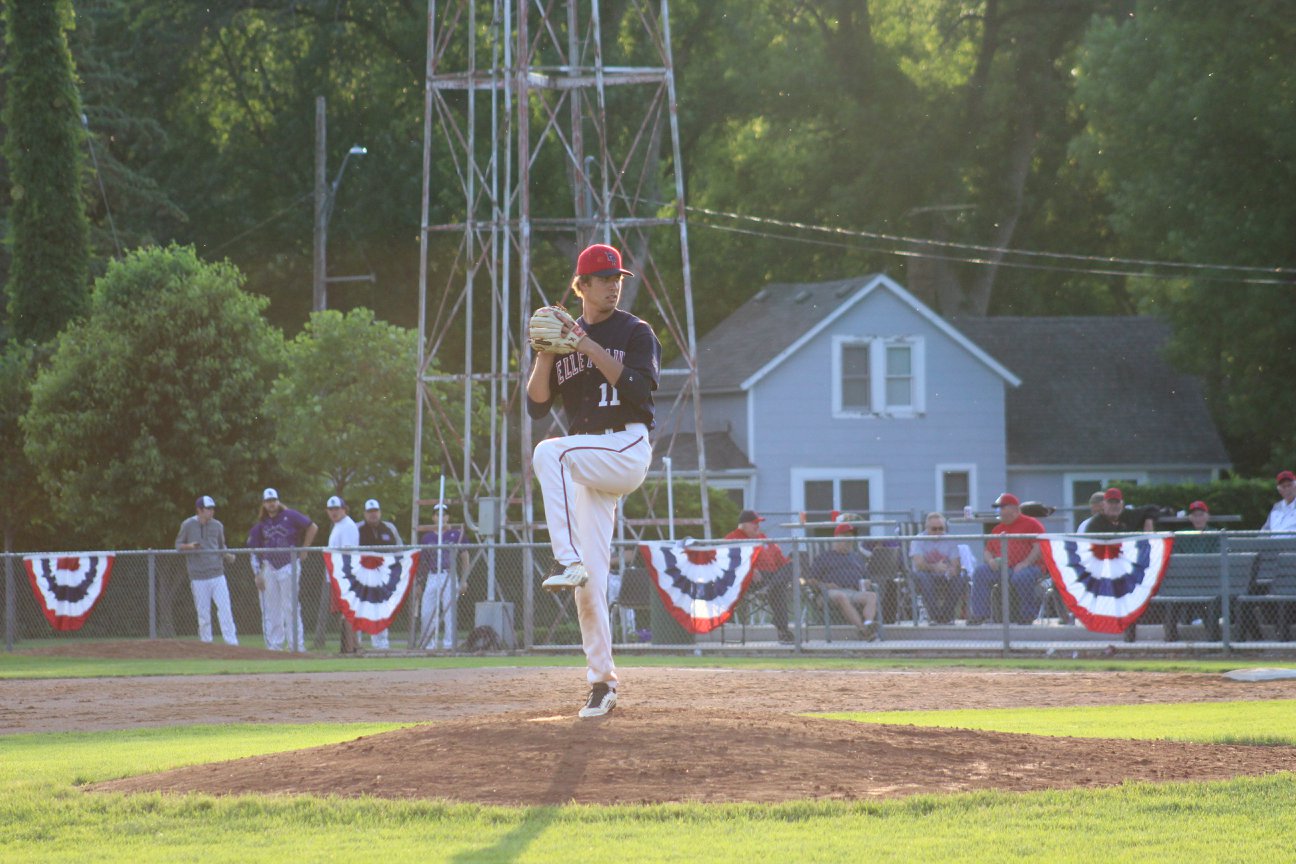 Shakopee Coyotes 3, BP 2 (Sunday, June 10 – Tigertown Classic) GAME PHOTOS!
The Tigers knew they were in for a battle on Sunday afternoon against the Shakopee Coyotes of the Dakota-Rice-Scott League. It quickly became established that Tiger hurler Wes Sarsland was going to have to be sharp to keep up with fellow lefty Chris Isensee of the Coyotes, and indeed he was.
After Isensee struck out his ninth batter with the first out of the fifth inning, Matt Schultz played the Roger Dorn card and took one for the team. An error led to runners at first and second and guess who? Vinkemeier drove in the game's first run with an RBI single. O'Brien followed with one of his own and the Tigers took a 2-0 lead.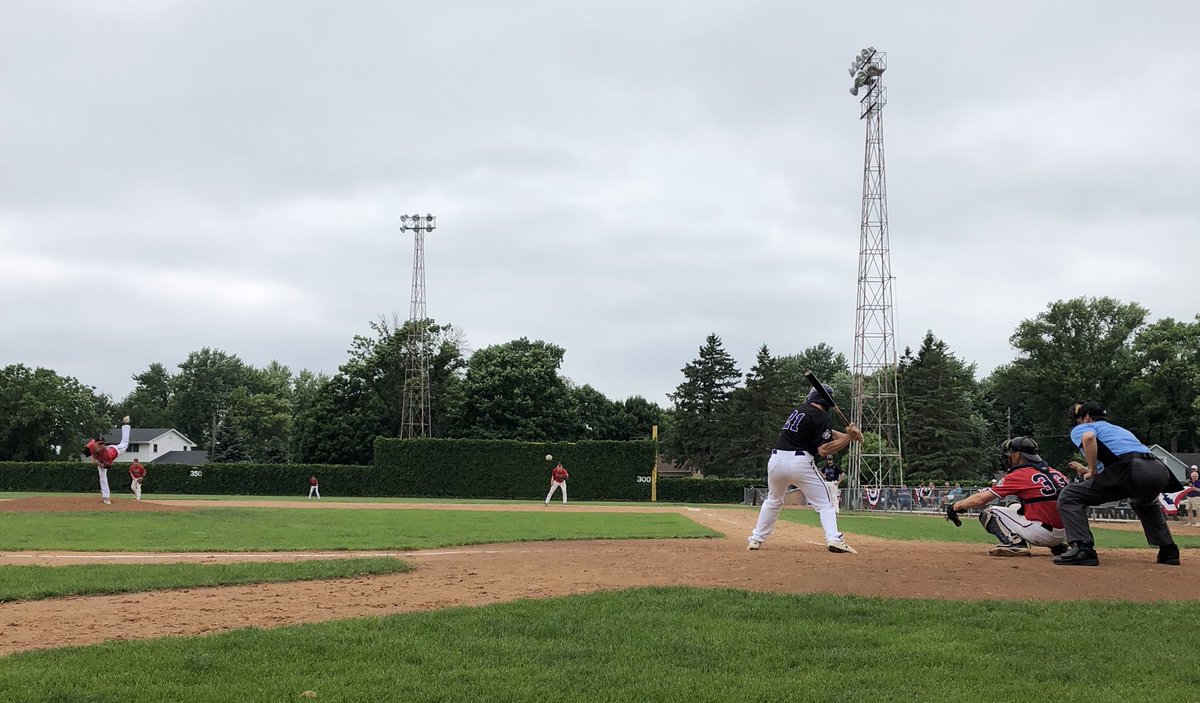 Sarsland worked out of trouble several times Sunday and his biggest escape act came in his final frame. The inning started with a pair of singles but for some reason, Shakopee's Logan Becker got tagged out in a rundown on a heads-up play by Herman. After a walk loaded the bases with two outs, Sarsland notched his seventh strikeout of the afternoon to keep the sacks juiced.
Vinkemeier came on in relief to close things out, but quite simply he just didn't have it. It was 2-2 before you knew it and Carsen Ladd kept the score knotted with some sharp relief pitching. A couple of walks and a single led to a walk-off single by the Coyotes' Matt Theis, however, in the eighth inning.
Pat Schultz continues to excel at age 35 and threw out three runners trying to steal – a no-no in Mr. Schultz's class and in the classroom of life.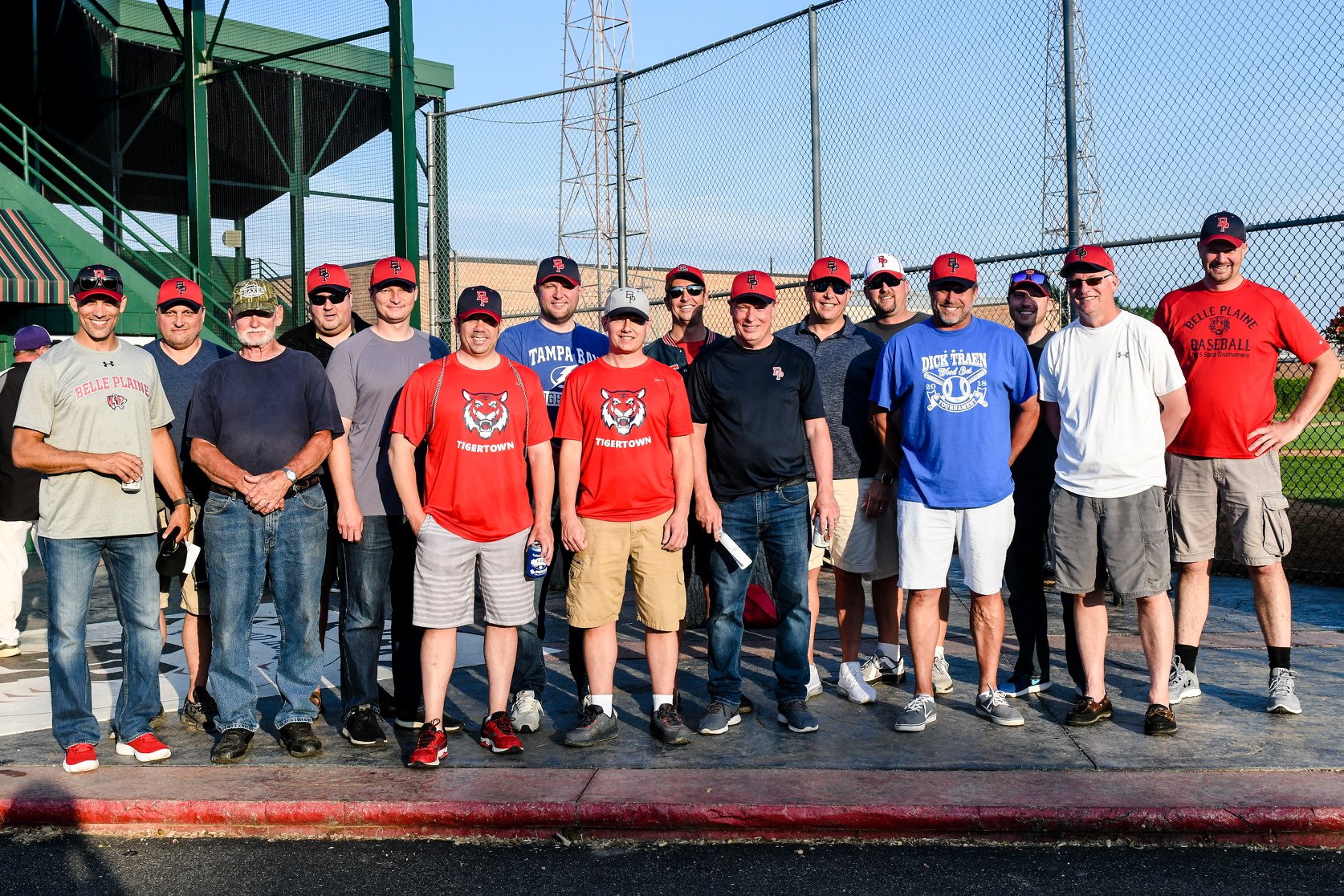 Tigertown Classic to Feature
Alumni Night on Friday

-- by Brett Kruschke & Matt Schultz
Team Tigertown split a pair of thrilling contests this weekend, sweeping the regular-season series with Henderson on a walk-off hit Friday before falling in extra innings to Gaylord on Sunday. The Tigers stand at 6-3 overall with a 4-2 mark in River Valley League play.
This weekend is the 20th annual Tigertown Classic, an eight-team invitational tournament that started as a wood-bat tournament back in the aluminum bat days. Not much has changed at the Classic over the years and as Ron Burgundy would say, "In no way is that depressing."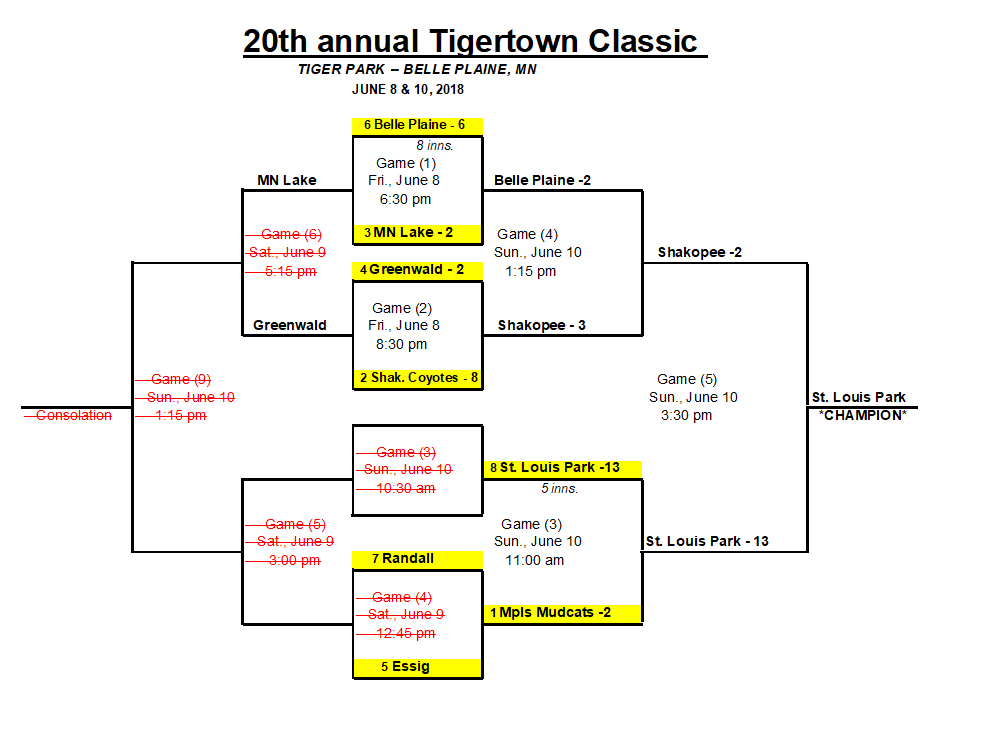 One major wrinkle for this year, however, is that Friday night will be Alumni Night. Any and every former player who ever signed a contract and laced up for the Belle Plaine town team – from Bob Harsh to Bill Lehman and T.J. Aalid to Zip Zellmann – will receive free admission, a food and drink item, and best of all an authentic town-team ball cap. There will be an all-time roster list at the gate so just give us your name when you walk through, and if your name isn't on the list please write it down so we may update our records.
The Tigers, who have famously never won this tournament, will open the action against Minnesota Lake at 6:30 pm. The second game of the evening will take place around 8:30 pm and features Dick Steinhoff's Shakopee Coyotes against the Greenwald Cubs.
Saturday starts off at 10:30 am with powerful St. Louis Park against Melchior-mania and the Minneapolis Mudcats, while Randall and Essig round out the field with a 12:45 pm battle. Other games Saturday are scheduled for 3 pm, 5:15 pm and 7:30 pm – the Tigers will play at 7:30 pm with a win on Friday, or 5:15 pm with a loss on Friday.
Sunday's three game times are 11 am, 1:15 pm and the championship at 3:30 pm. For updates throughout the weekend, your best source is Tiger Twitter at www.twitter.com/bptigertown – or, you can also follow the Twitter updates at bptigertown.com.
Finally, a most hearty congratulations goes out to the Augustana Vikings for winning the NCAA Division II College World Series. As you may have heard, the head coach is former BPHS Baseball and town-team Tiger Tim Huber, who still moonlights for the Gray Tigers. Current town-team Tigers on Augie's roster are Derek Dahlke, Aiden Ladd and Brody Curtiss.
A few notes on the amazing season and run: Augustana, which never trailed during the College World Series, is the first team ever from the NSIC/NCC to win the Division II CWS title and the northernmost such team ever to win it. To say the least, Tigertown couldn't be more proud!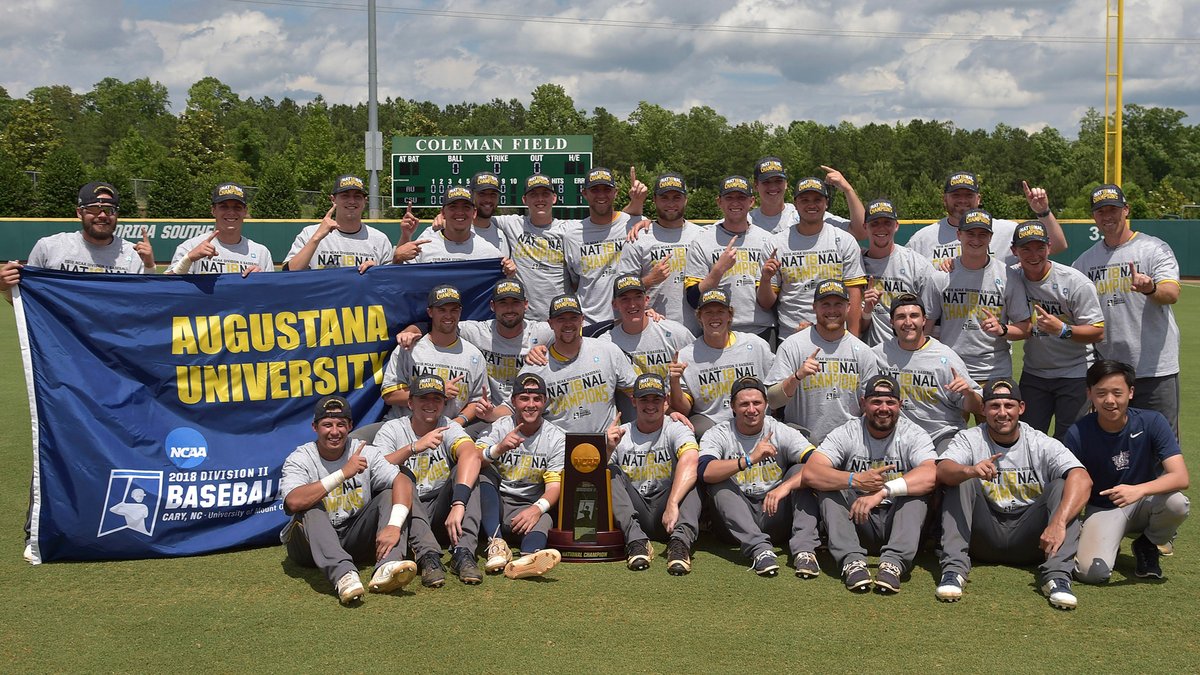 BP 7, Henderson 6 (Friday, June 1)
It was a Tiger versus Tiger matchup that, like the last matchup – a 6-5 Belle Plaine win on May 20 – did not disappoint. It was a BPHS Class of 2016 matchup on the mound with Wes Sarsland starting for BP and former Tiger and current Henderson Tiger, Clayton Meyer, on the mound.
Henderson jumped out to a 3-0 lead in the first after Matt Graham popped a two-run homer to right field. The Chatfielders trailed 4-0 before scoring in four consecutive frames, taking a 5-4 lead after plating two runs in the fifth inning.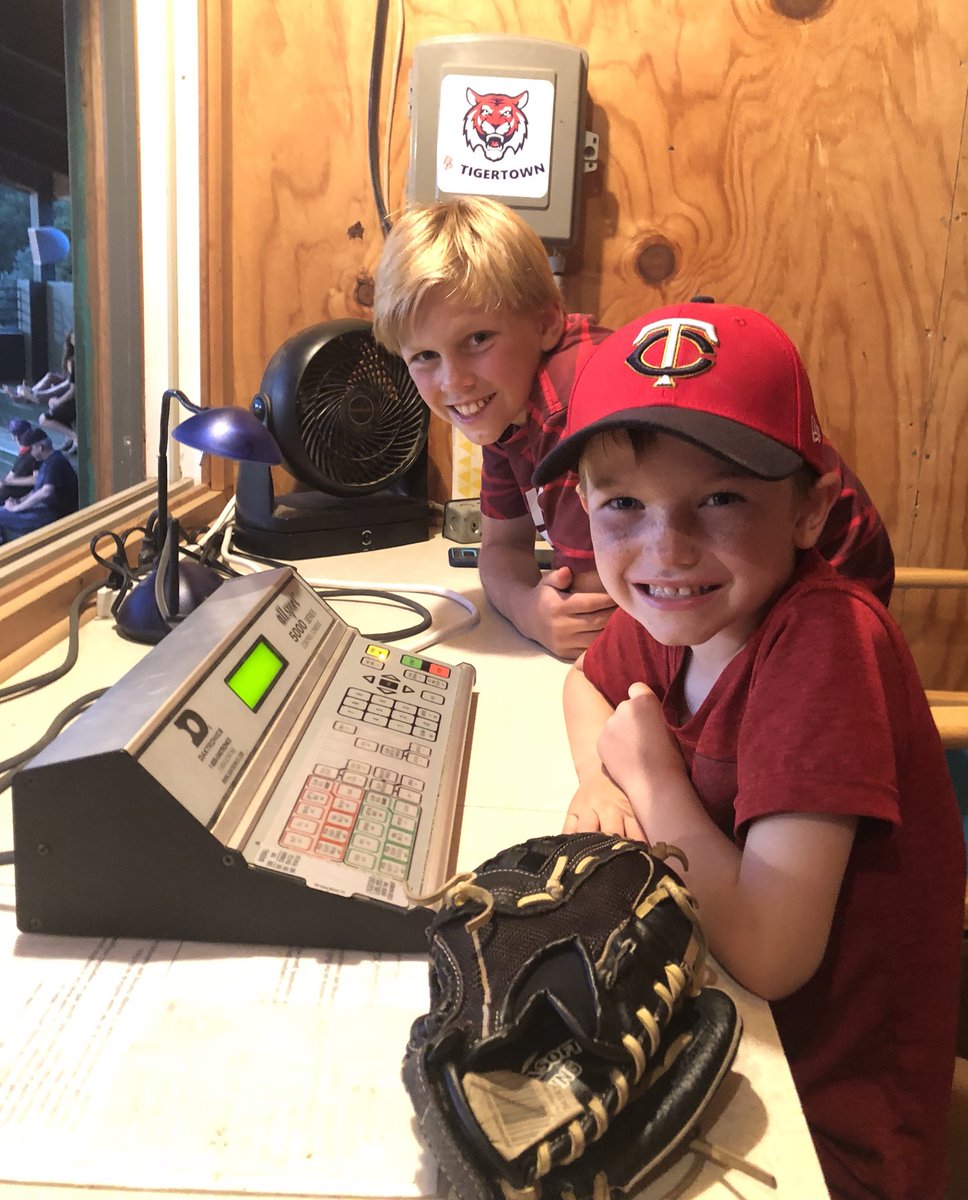 Sarsland didn't have his best stuff but got better as the game wore on, posting four straight goose eggs before yielding a game-tying fifth run in the seventh. Nathan Herman was next and after a scoreless eighth, he gave up the tying run in the top of the ninth inning.
The stage was set for some late-game heroics, and Jonny Vinkemeier delivered. His base hit to left field scored Herman, who just beat the tag and picked up the win on the mound in the process.
;
Leading the hitting attack for the local nine was Vinkemeier, Herman and Luke Narveson, all with two hits. Josh Terrio drove in a pair of runs. Henderson shot itself in the foot with four errors while Belle Plaine played flawlessly in the field.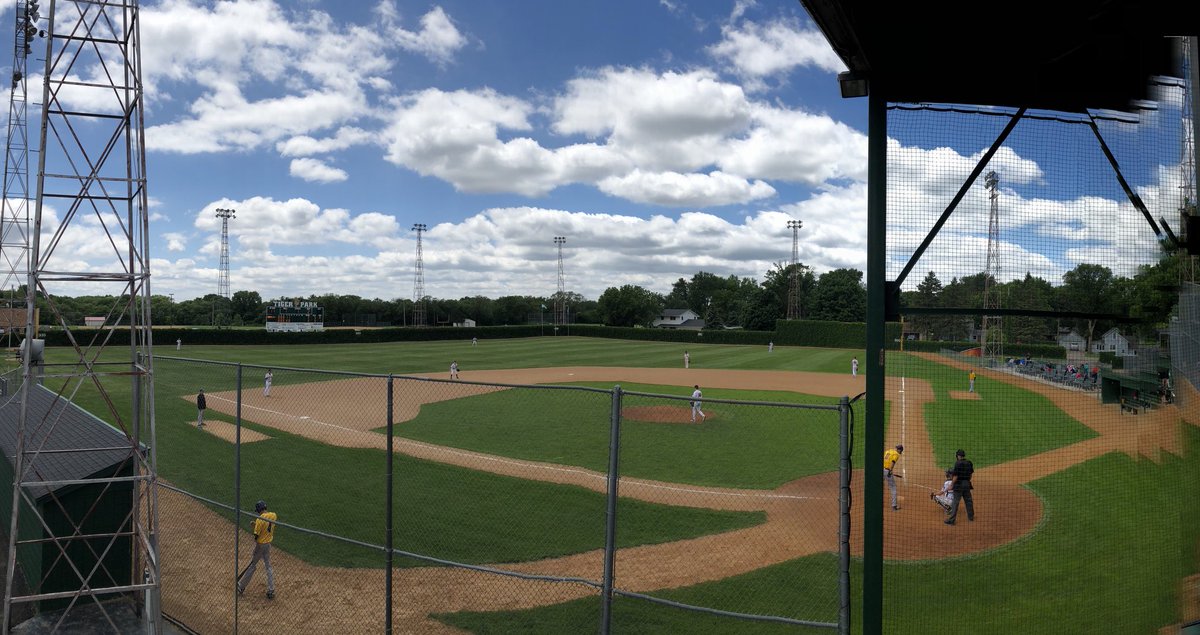 Gaylord 5, BP 3 (Sunday, June 3 – 10 innings)
The Islanders of Gaylord came to town for a rare noon matinee – and a matchup of the top two teams in the RVL Class C standings. Jared Miller took the ball for Belle Plaine while Tanner Wenninger answered the call for Gaylord, and after seven innings the score was 2-2.
Miller gave way to his brother, Josh Terrio, who worked the remainder of the game for the Tigers. The Islanders picked up a run in the ninth to take a 3-2 lead, but Belle Plaine tied the score with two outs on a Chase Emmers single to plate Luke Narverson – once again just ahead of the tag. The Tigers stranded runners at second and third to end the frame and to the 10th we went.
;
With two outs, the Islanders delivered a two-run hit for what amounted to the final margin of victory. It made a winner out of Gaylord reliever Erik Goetsch.
Belle Plaine recorded 12 hits in the contest but could not get the big one they needed, leaving runners in scoring position multiple times throughout the contest. Vinkemeier led the way with three hits while Pat Schultz and Wes Sarsland collected two apiece.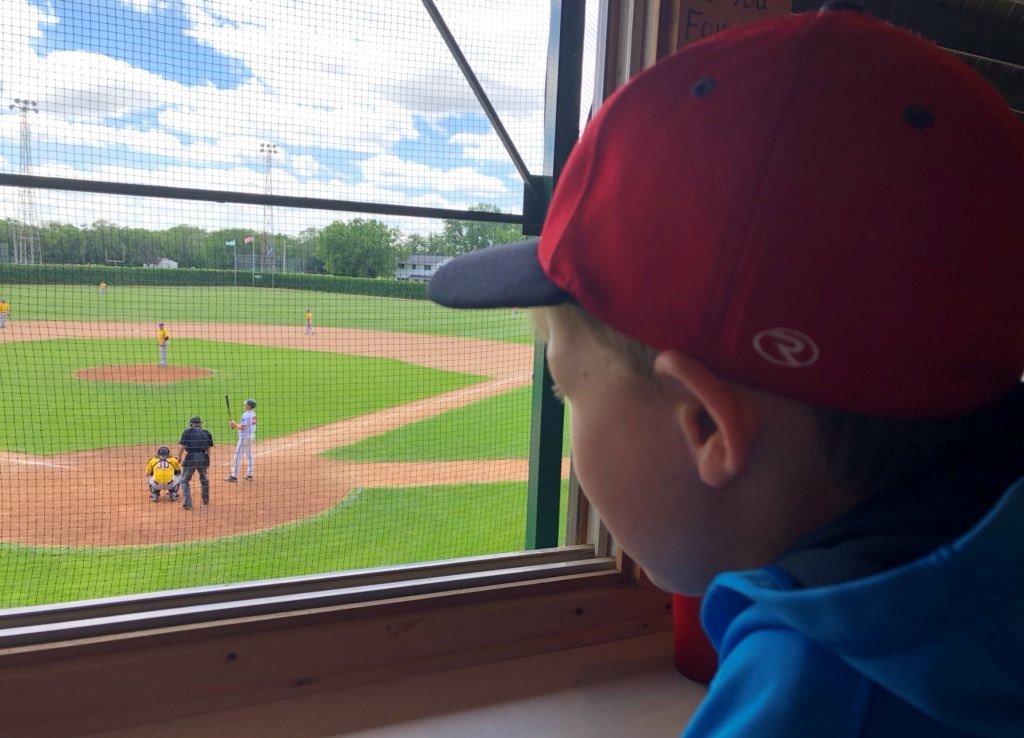 Tigers Finally Flowering in May

-- by Brett Kruschke
The Tigers are through the merry, merry month of May as owners of a 3-1 record in River Valley League play and a 5-2 standing overall – their best start in six seasons. Memorial Day Weekend meant just one game over the past week, a 5-2 dismissal of Fairfax on Friday.
Team Tigertown won't be at full strength until the playoffs for the high school Tigers and Augustana, whom, once a Tiger always a Tiger, Tim Huber has guided to the program's first College World Series appearance, comes to an end. Augie players Derek Dahlke and Aiden Ladd will provide a major shot in the arm to the Tiger lineup upon their return, yet we're hoping they enjoy an extended stay in Cary, N.C.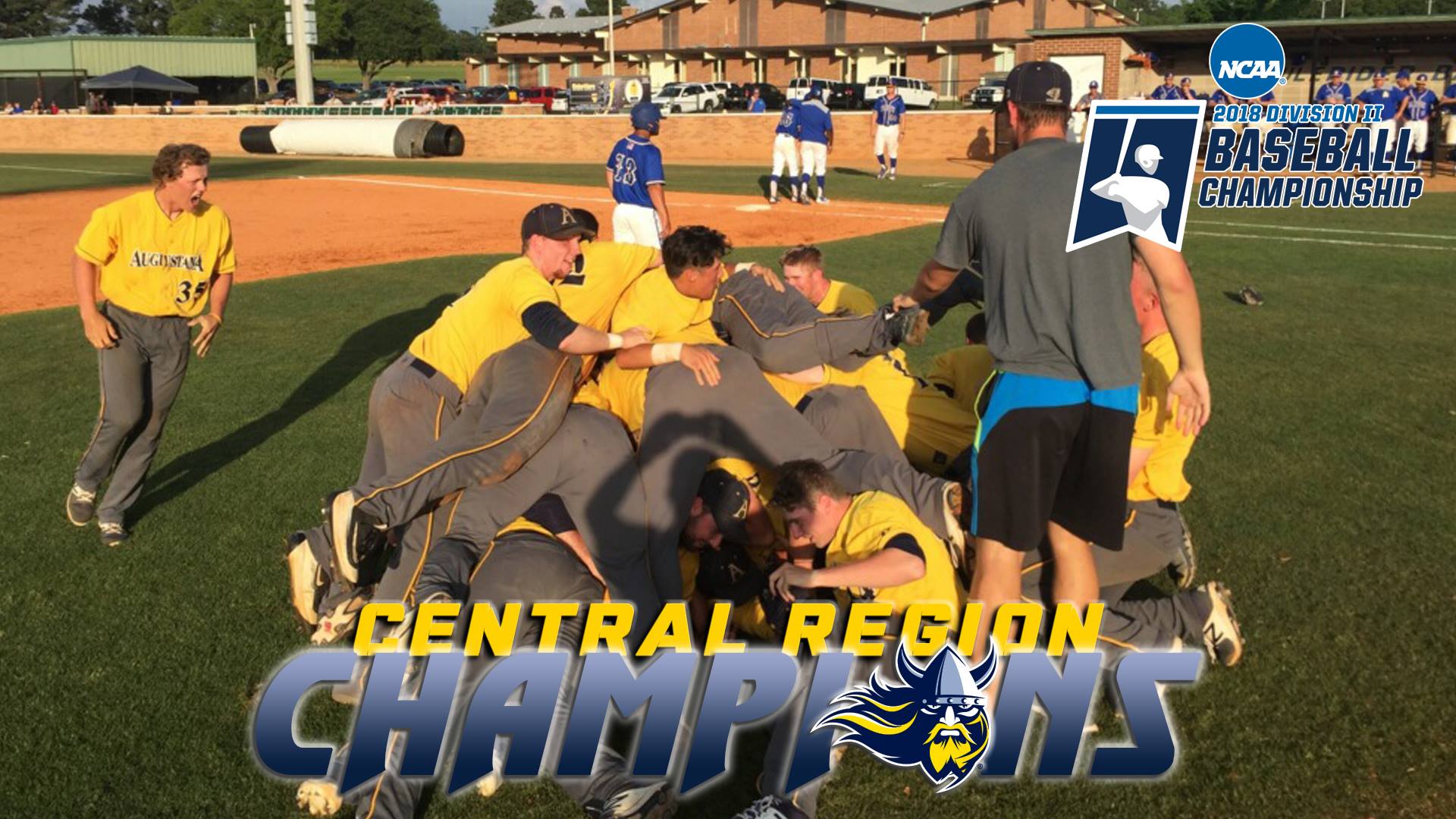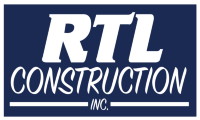 The Pride of Chatfield has a pair of RVL home games this weekend, starting with Henderson on Friday at 7:30 pm. These teams already met this season on May 20, a nail-biting 6-5 Tigertown victory. A free hot dog, chips and pop will be provided for all fans at Friday's game, courtesy of RTL Construction.
With Sunday serving as graduation day for BPHS, Gaylord will be in town for a special noon start time. The only team better than the Tigers in the RVL Class C standings is the Islanders, thanks to a 6-0, 3-0 mark due in part to beating our lads 3-0 on May 13.
Be sure to visit us at bptigertown.com where among other things, you can click on the Stats tab and find out if your sneaking suspicions are true. Through the season's first month, here are the team's qualifying leaders in the major statistical categories: Batting Average (.400, Matt Schultz), On-Base Percentage (.550, Luke Narveson), Slugging (.714, Narveson), Bases on Balls (6, Matt Ruehling – what?!), Innings Pitched (18.1, Wes Sarsland), Earned Run Average (1.80, Jonathan Schmidt), Strikeouts (19, Sarsland).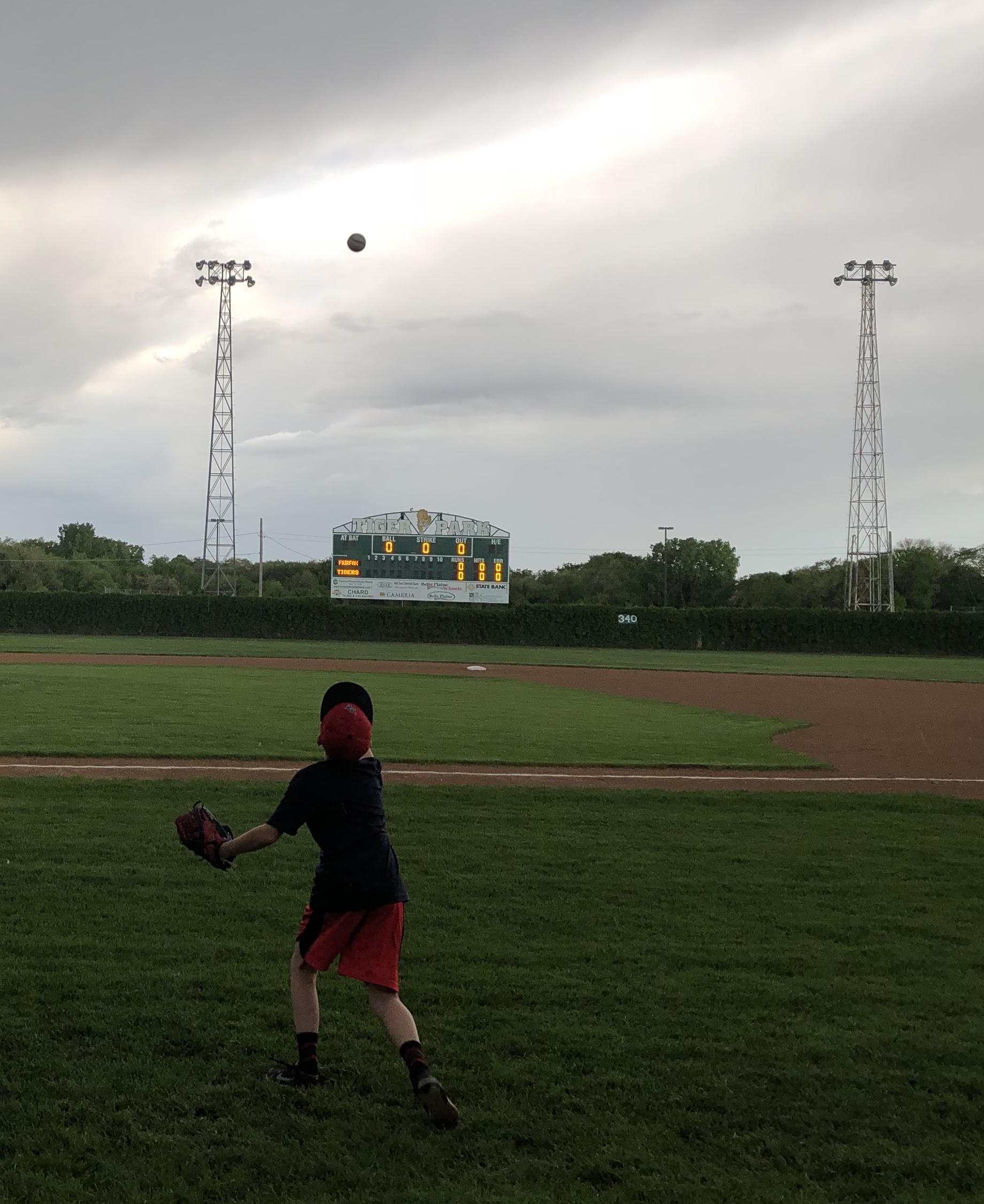 BP 5, Fairfax 2 (Friday, May 25) - BOX SCORE
Just an hour before game time, a large, dark storm cell hovered over Belle Plaine to imply that an attempt to play baseball on this evening would be a waste of time. Even a half-hour before the first pitch, the wind and rain picked up while lightning flashed in the distance.
It was remarkable, therefore, that when the umpire and managers met for ground rules at home plate around 7:35 pm, the sun was so bright it was nearly blinding. Play ball!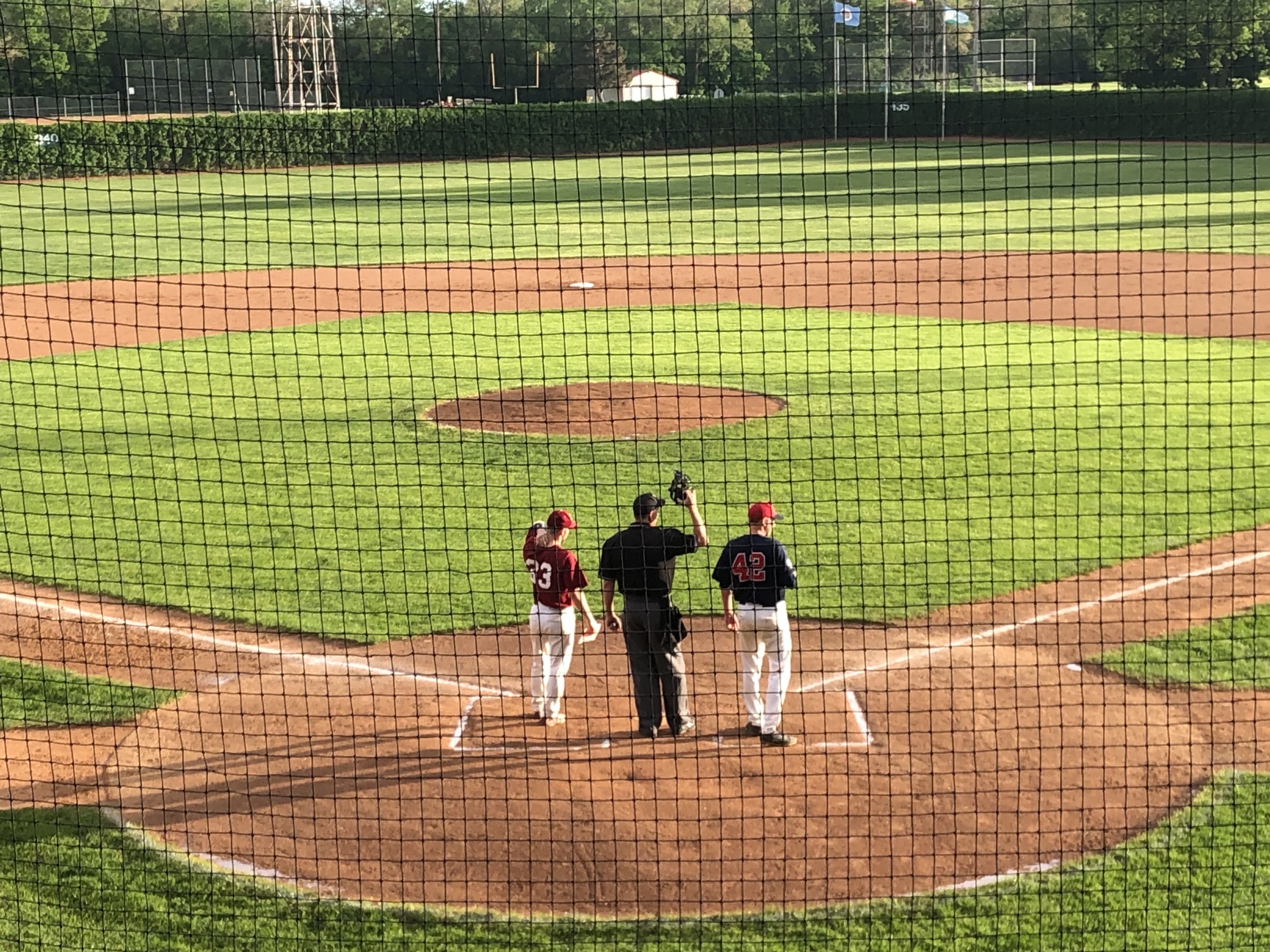 Belle Plaine's Wes Sarsland and Fairfax's Zach Johnson were locked in a scoreless battle through three innings, combining to set down the first 17 men in order. The Cardinals got on the board first in the fourth inning with some "tenacious o" on an RBI groundout from Zach Black.
Fifth-inning singles from Josh Terrio and Ryan Bremseth-Vining brought up leadoff hitter Luke Narveson, and he smoked a two-run double to give the Tigers a 2-1 lead. This came after Sarsland worked out of a similar situation in the top of the frame, stranding runners at second and third base with his fourth strikeout of the night.
The Borough Boys had one more two-out uprising remaining, when a two-run double from Matt Schultz in the seventh inning was followed immediately with an RBI triple from Brody Curtiss. Schultz was the only Tiger to collect multiple hits on the evening, raising his batting average to a cool .400.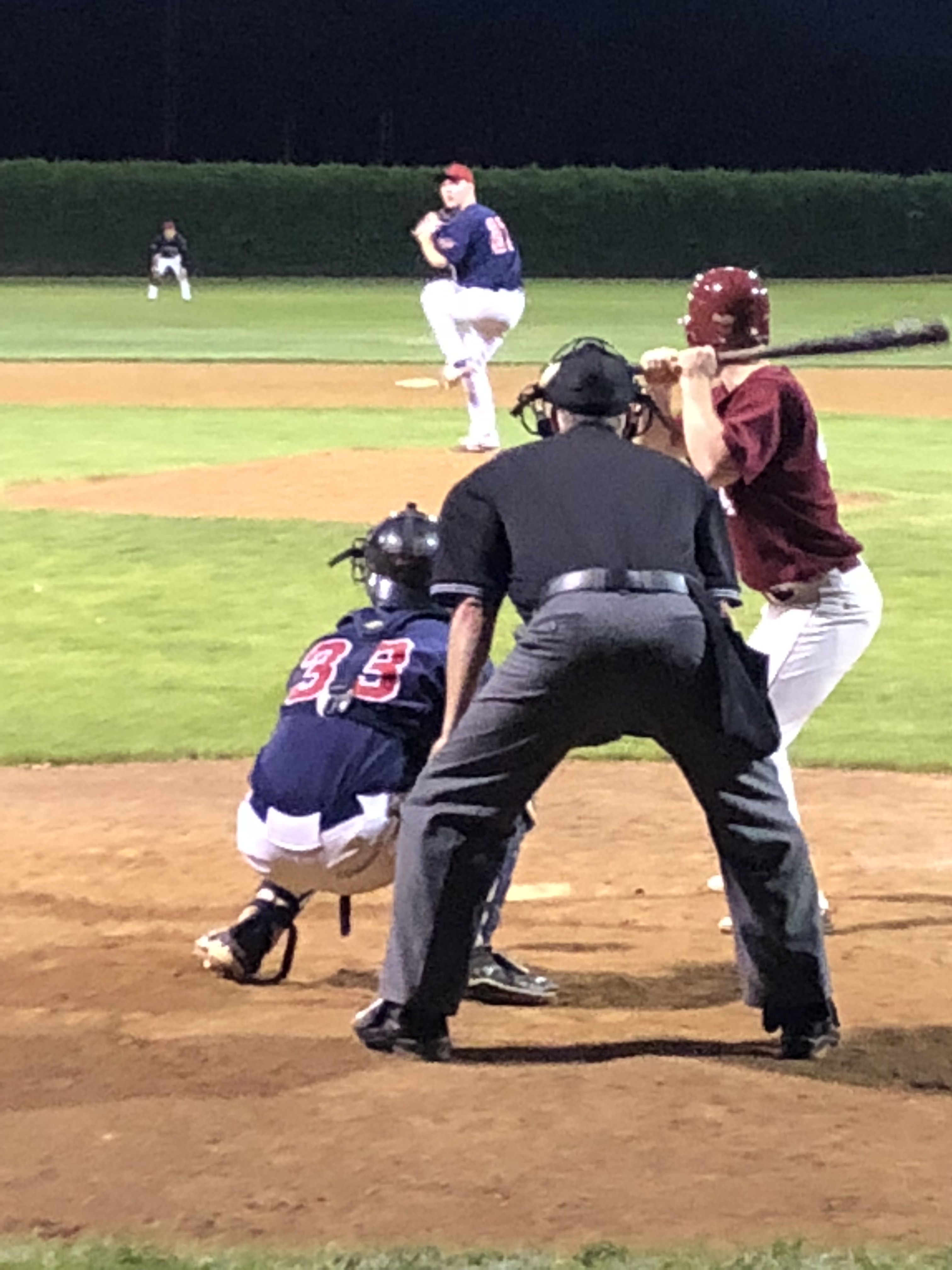 Sarsland motored into the eighth inning but started to run out of gas so with two outs and runners on first and second base, Terrio was summoned from the bullpen. He gave up a single to plate the Cardinals' second run but retired the next batter with a punchout.
Curtiss came on for the ninth inning and picked up the save and three strikeouts, with one man reaching base on a third strike that got away. Also part of the Augie program, Brody has been lights out in the early going with just two hits and no runs allowed in six innings this year, buoyed by 12 strikeouts.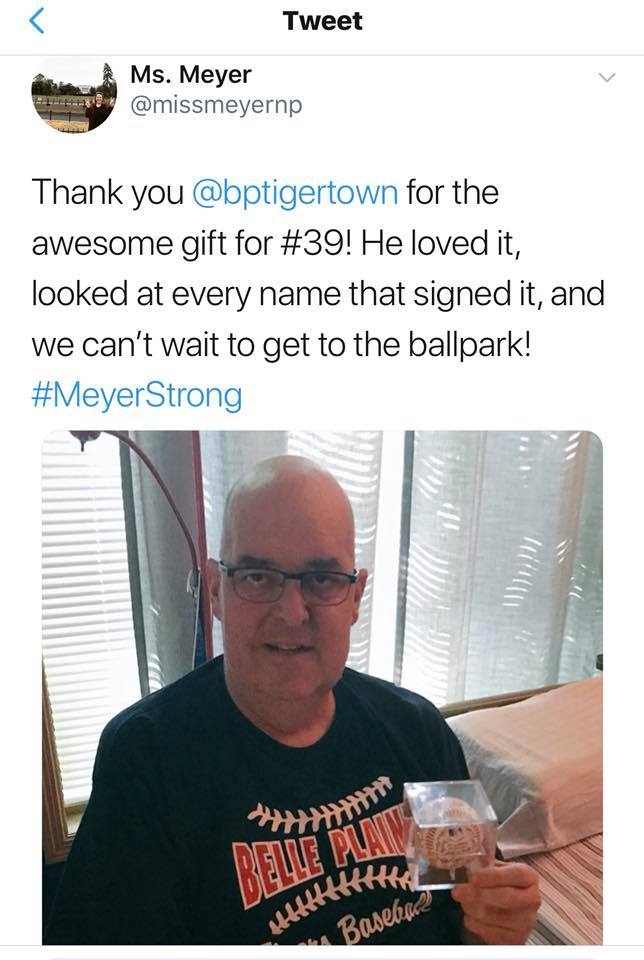 Tigers Bop Their Way
to a Pair of Victories

-- by Brett Kruschke, Matt Schultz & Mike Schultz
Team Tigertown continued its unusual early-season surge with wins at St. Patrick and Henderson over the weekend, improving to 2-1 in River Valley League play and 4-2 overall. It's the first time the Tigers have been at least two games above .500 through six games since 2012.
With Memorial Weekend on tap, the Tigers have just one game during the next week. The RVL's Fairfax Cardinals will visit on Friday at 7:30 pm on Pulled-Pork Sandwich Night. If you play your cards right and ask nicely, sandwich chef extraordinaire Ken Tritz will autograph your napkin.
On a somber note, on the same day the Tigers visited St. Patrick this weekend, news broke that the long-time former manager of the Irish, Monte Hennen, had died. Monte was a jovial guy and a great ambassador for St. Patrick Baseball. He will be missed.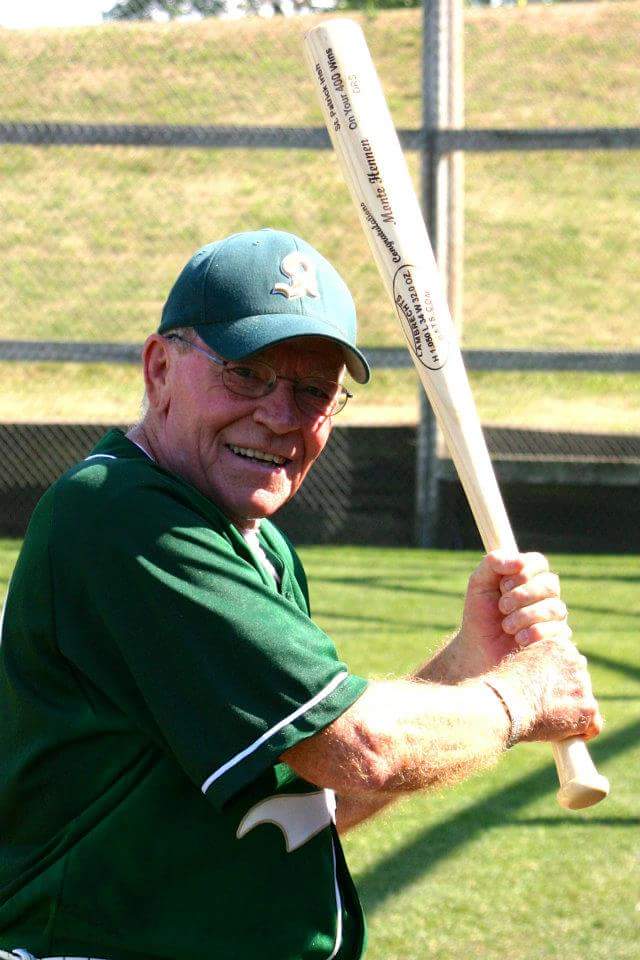 In the meantime, go directly to bptigertown.com where you will be immersed in all things Tigertown. See you at the ballpark!
BP 10, St. Patrick 5 (Saturday, May 19) - BOX SCORE
Belle Plaine went to St. Patrick on Saturday, where most Tigers got a geography lesson as they had never been to – or heard of – the beautiful, nearby ballpark. El Tigre got things started quickly after a hit and then a home run from Brody Curtiss in the top of the first inning.
St. Patrick took the lead in the third with a three-run home run of their own. BP tied the score in the fourth frame only to lose the lead again by giving up a run in the fifth. The Tigers batted around in the sixth inning, scoring six runs and taking a lead they did not relinquish.
Nathan Herman started on the mound and yielded three runs over three innings. Wes Sarsland worked the fourth inning and struck out two in a scoreless frame. Jon Schmidt followed with four innings of two-run ball before giving way in the ninth to Mitchel Stier, who threw 1-2-3 inning to close it out.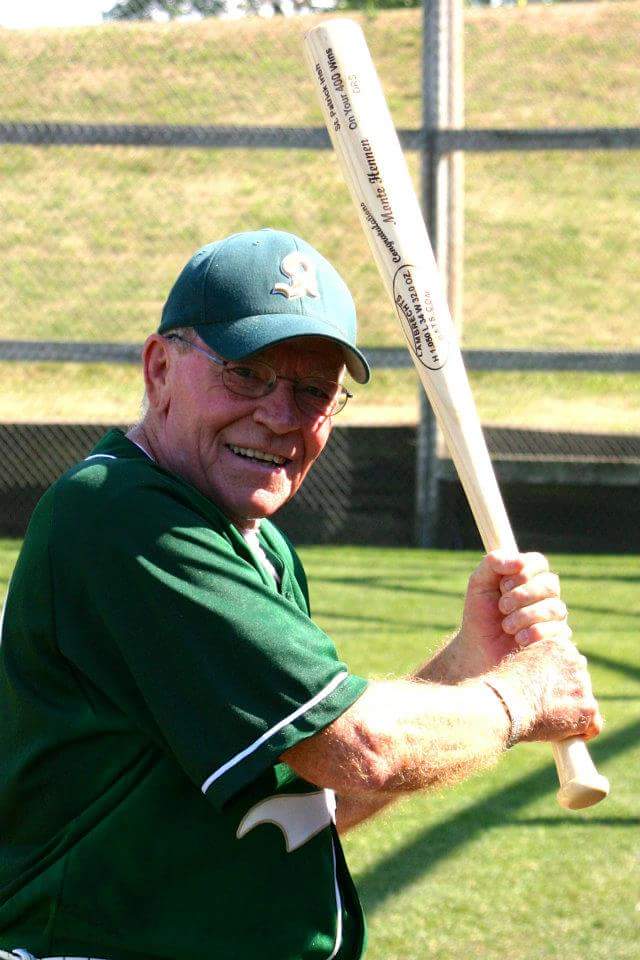 The Tiger bats were hot, racking up 12 hits. Matt Schultz, Matt Ruehling, Stier and Schmidt led the way with two hits apiece. Curtiss' homerun was the first of his young career and the first Tigertown bomb of the year.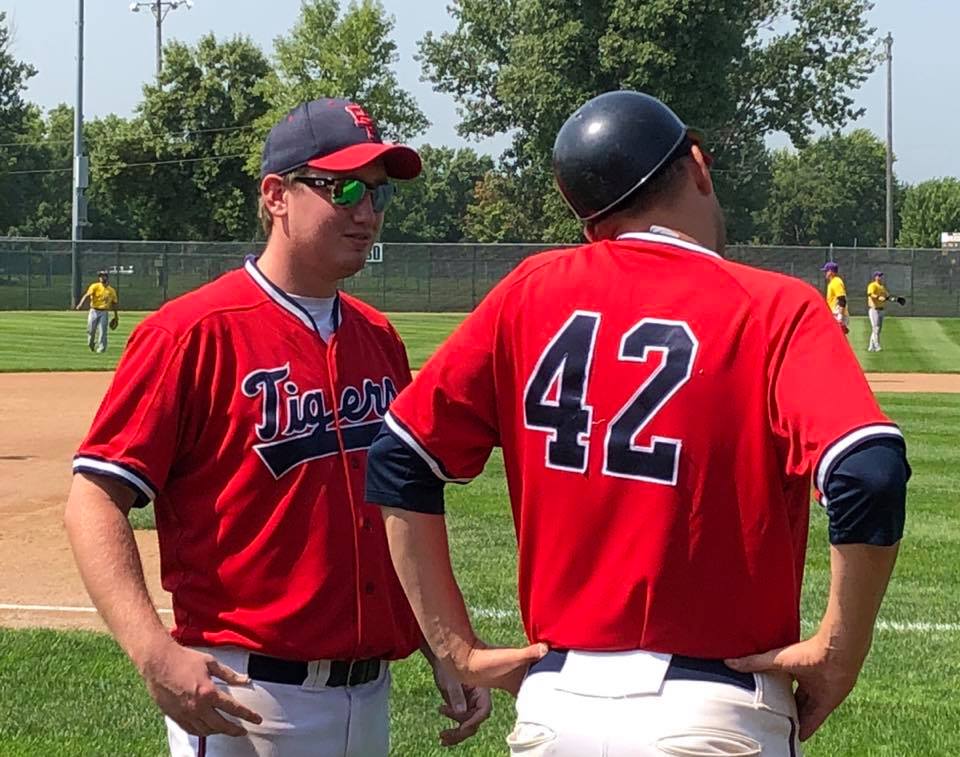 BP 6, Henderson 5 (Sunday, May 20) - BOX SCORE
Your hometown nine headed to Henderson for a 4 pm-ish game. Curtiss got the start on the mound for El Tigre and went five solid innings, allowing no runs to earn his first win of the year – and of his young Tiger career. Brody is off to the Northwoods League later this week and we wish him well in his endeavors there.

Former Tiger (and always a Tiger) and current Henderson Tiger Clayton Meyer got the start for Henderson and held the BP bats at bay before allowing two runs in the fifth and one in the seventh. He then turned things over to the Henderson bullpen.
The Tiger Train scored three runs in the eighth inning and were well on their way to a crisp victory when the Curse of Henderson reared its ugly head. Stier was pitching and cruising along when the old ghosts started howling.
After a couple bloopers, a couple bad hops and a couple hard-hit balls Tigertown clung to a 6-5 lead with runners on first and second base. Sarsland came in to pitch and was immediately greeted by a single to left field. A throw from left fielder Josh Terrio nailed the runner at home plate, however, protecting the one-run lead. The lanky lefty cruised from there on out, earning a save.
Sarsland also carried carried Los Tigros offensively, going 3-for-4 with a home run and three RBI. Luke Narveson also had a home run, but he only had one so Manager Mike Schultz decided to pinch hit for him in the eighth inning with a six-run lead. In unrelated news, the Belle Plaine Baseball Association is always accepting resumes for new managers.
Things got a little hairy, but the Tigers from the Borough came away with a win and their first weekend sweep since probably the early 90's.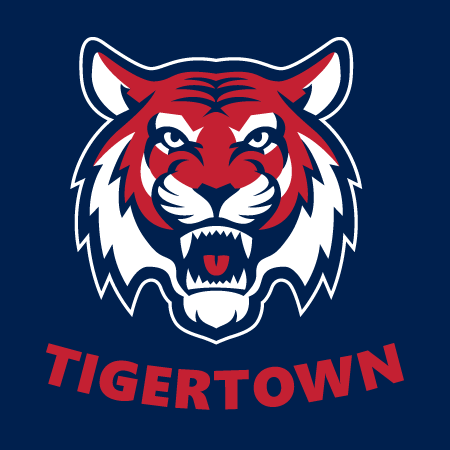 Tigers Trading Punches in
Season's Early Going

-- by Brett Kruschke & Matt Schultz
Not exactly known for sizzling out of the gate and after Friday's 9-1 win over Cologne, the Town Tigers pushed their record above .500 after three games for the first time since 2012. That mild accomplishment quickly became an afterthought when Gaylord whitewashed the Tiger beloved on Sunday night, 3-0.
The Tigers are on the road this weekend for a pair of contests, first traveling to St. Patrick on Saturday for a 2 pm first pitch. Located near New Prague, do yourself a favor and make the trip to see this well-manicured gem of a ballfield. It's back to River Valley League action on Sunday at Henderson, with the first pitch set for 4 pm. Henderson ended Belle Plaine's season last August in painful fashion, 10-9 in 10 innings at Jordan.
As always, follow the team on the web and social media at "bptigertown." See you at the ballpark!
Cologne 1 @ BP 9 (Friday, May 11 - Box Score
When these foes last faced, in 2016, Cologne hosted and won a shootout, 13-11. Halfway home on a chilly evening at Tiger Park Friday's game was locked at 1-1 before Tiger starter Jonathan Schmidt turned things over to the bullpen. He finished his five frames with just two hits and an uncharacteristic five walks allowed.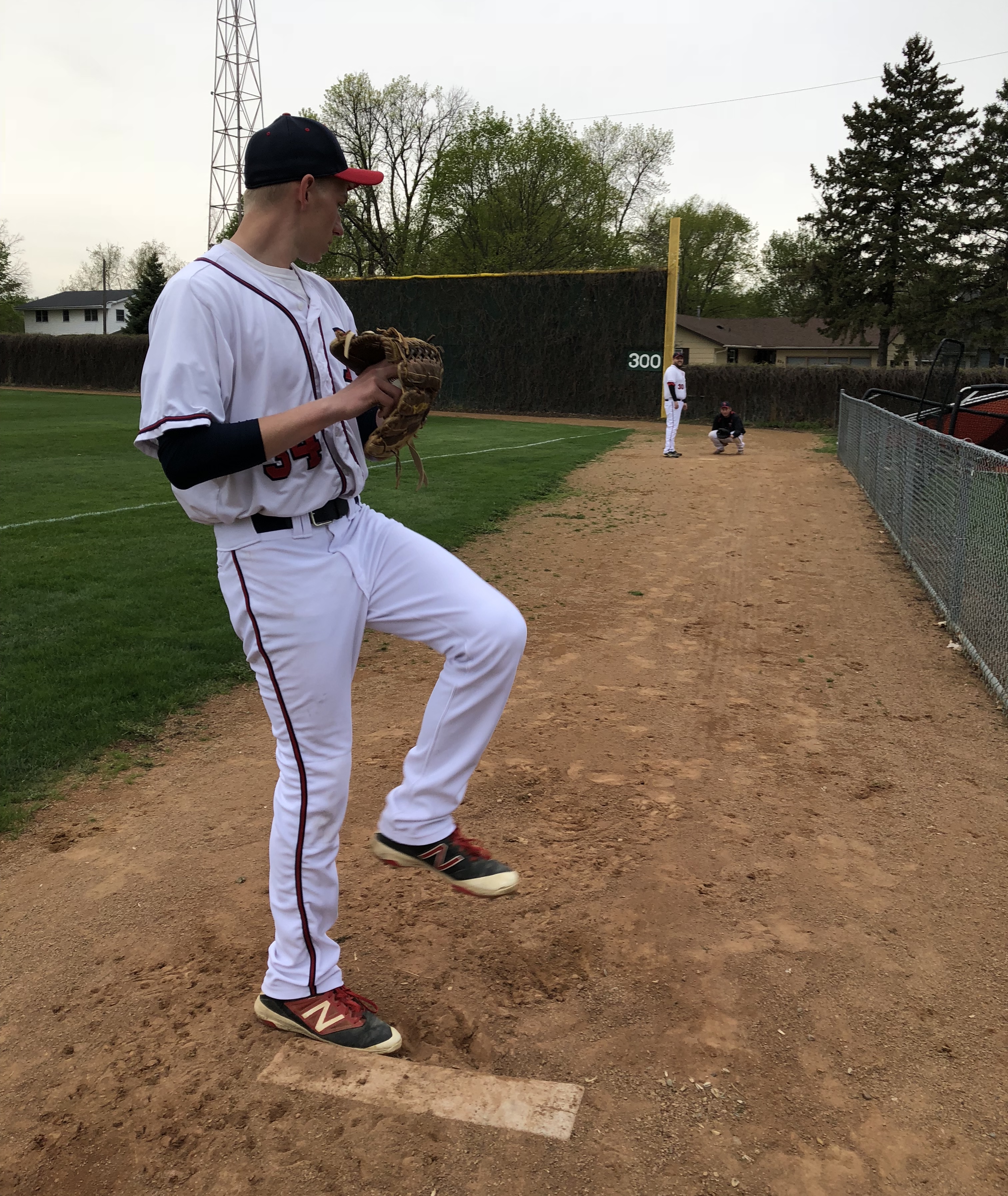 Team Tigertown plated a run in the bottom of the fifth on a two-out single by Johnny Egan, putting Schmidt in line for the victory that he was eventually credited with. In relief, Wes Sarsland walked his first batter but notched five strikeouts in two innings of work. Jonny Vinkemeier and Chase Emmers both threw a scoreless inning as well.
The Hollanders' last two pitchers, Tanner Luebke and Kyle Brazil, walked a dozen batters in the Tigers' final three at-bats and yielded seven runs. The game "featured" 22 walks in all – perhaps an inadvertent game-lengthening tactic for Dollar Beer Night.
Sarsland was the only Tiger batter to collect multiple hits, while seven of BP's nine starters notched a safety. Mitchel Stier didn't get a hit but walked four times, scored two runs and drove in a pair of runs.
BP 0 @ Gaylord 3 (Sunday, May 13) - Box Score
Belle Plaine travelled to Gaylord for a Mother's Day nightcap and played a game only a mother could love. Sarsland started on the mound and gave up two runs in the first inning. He settled in nicely after that, shooting blanks for the rest of his six-inning stint while finishing with five strikeouts.
Josh Terrio threw the final two frames and yielded an unearned run, punching out four. El Tigre threatened in the fifth inning by loading the bases with two outs but came away empty. Sadly, it was the only inning the Tigers put a runner in scoring position.
Mitchel Stier had a noteworthy performance, racking up half of the Tigers' four hits. Matt Schultz and Jonathan Schmidt collected the other knocks, while Ryan Bremseth-Vining drew a pair of free passes from the leadoff spot.
McKoy Rodning had two hits and drove in all three runs for Gaylord. Tanner Wenninger went the distance for the Islanders on the mound and recorded eight strikeouts.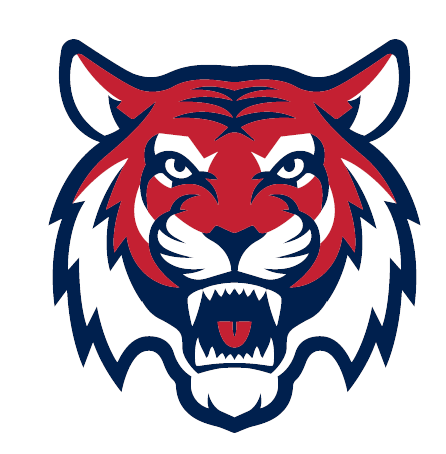 Tigers Split a Pair on Opening Weekend
Dollar Beer Night this Friday

-- by Brett Kruschke & Jack Gill
The town-team Tigers opened with a 3-1 setback to St. Benedict on Friday before outlasting Arlington on Sunday, 13-9. Both games were at home and so will this Friday's game, on May 11, when the Cologne Hollanders windmill into Tiger Park for Dollar Beer Night at 7:30 pm.
Since guys are always good at coming up with ideas, it was determined that Tiger mothers would love nothing better than to take in nine innings of baseball and if it could also be at Gaylord in the evening, say 6 pm, well super-swell. And so it is.
You may have noticed a new byline and that is none other than "Journalism Jack" Gill making his Belle Plaine Herald debut. Jack is a freshman at Chaska High School but has a Belle Plaine background, as he has been helping out on scoreboard and public address for years already with the town team and Gray Tigers. In the business he's what we call a whiz kid. (Jack wrote the Arlington game recap below.)
Box scores for both games are available at bptigertown.com/schedule.htm. Follow us on social media at "bptigertown" and remember to pick up your season ticket, window decal and #MeyerStrong bracelets either at the ticket gate or Brad's Barber Shop.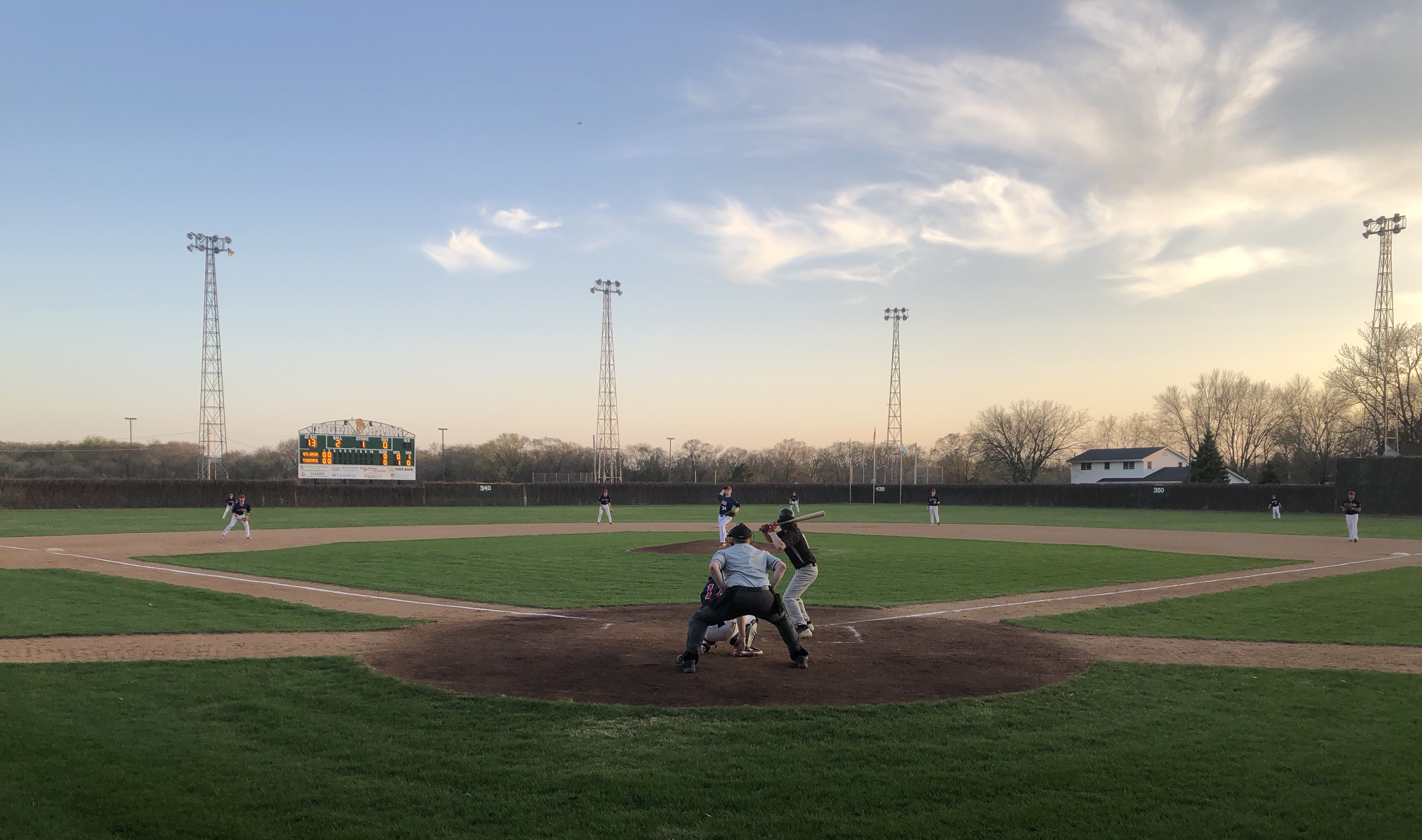 St. Benedict 3, BP 1 (Friday, May 4) - Box Score
Second-year player Jonathan Schmidt received the Opening Night start and as former Twins manager Tom Kelly liked to say, he gave the boys a chance. While St. Benedict hurled a trio of chuckers three innings each, Schmitty worked five frames, yielding just three hits and one run. He walked four batters but also struck out four.
The Bennies broke the ice in the fourth inning and scored two more runs in the sixth to take a 3-0 lead. Team Tigertown responded by loading the bases in the bottom of the sixth inning, but back-to-back strikeouts quashed the uprising.
With time running out, the Tigers again loaded the bases in the eighth inning and pushed a run across on a bases-loaded walk to Jonny Vinkemeier. That was all the damage the Tigers would do, however.
Vinkemeier threw a pair of hitless and scoreless relief innings while punching out three. Mitchel Stier was erratic but threw a scoreless ninth while Chase Emmers gave up a pair of runs (one earned) in his inning of work. Tiger pitchers issued an unsightly 10 free passes on the evening.
Collecting hits for the Tiger Train was Luke Narverson, Nathan Herman and Matt "For Once, My Batting Average Isn't" Ruehling. There was a nice crowd and it was a splendid evening for baseball and $1 hot dogs.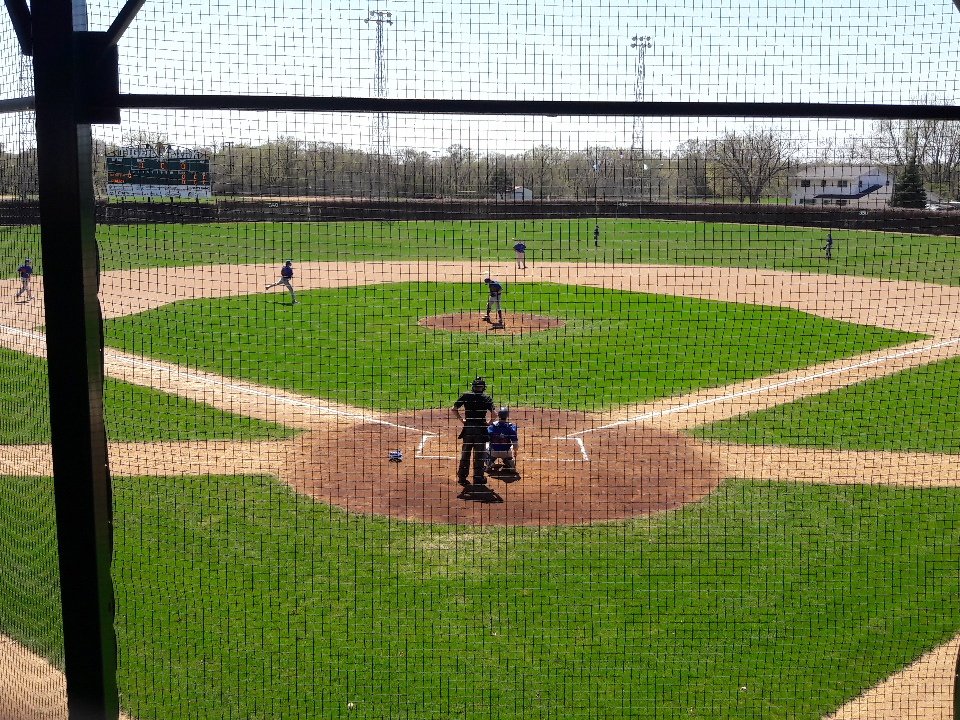 BP 13, Arlington 9 (Sunday, May 6) - Box Score
It was a great game Sunday evening at Tiger Park, with the Tigers facing the Arlington A's. The game started out with No. 16 Jared Miller out on the mound for the Tigers and No. 23 Dan Chies for Arlington. It was a high-scoring battle down in Tigertown.
The Tigers scored first in the first inning, putting up two runs on two walks, a hit, an error, and a wild pitch. Arlington bounced back with two runs in the top of the second. With the game tied up the Tigers were unleashed with a five-run third inning.
The middle innings were the best of the game. Jared Miller settled down and pitched six good innings, allowing only three runs. Through six innings the score was 8-3 and the Tigers were in relax mode. No. 21 Mitch Steir came in to pitch the 7th and 8th innings; he gave up six runs on four hits, four walks and four errors.
It was a good thing the offense helped him out with a five-run 7th inning. The right fielder, Matt Schultz, really gave one a blast with a hit over the left fielder's head with runners on first and second. The score was 13 to 9 after the 8th.
Schultz went 3-for-3 at the plate, shortstop Nathan Herman went 2-for-4 and left fielder Chase Emmers 2-for-3. Josh Terrio was told to get the 9th inning and it was a good frame, shutting down Arlington with a pair of strikeouts. So there it was: a final score of 13 to 9 on a beautiful May day.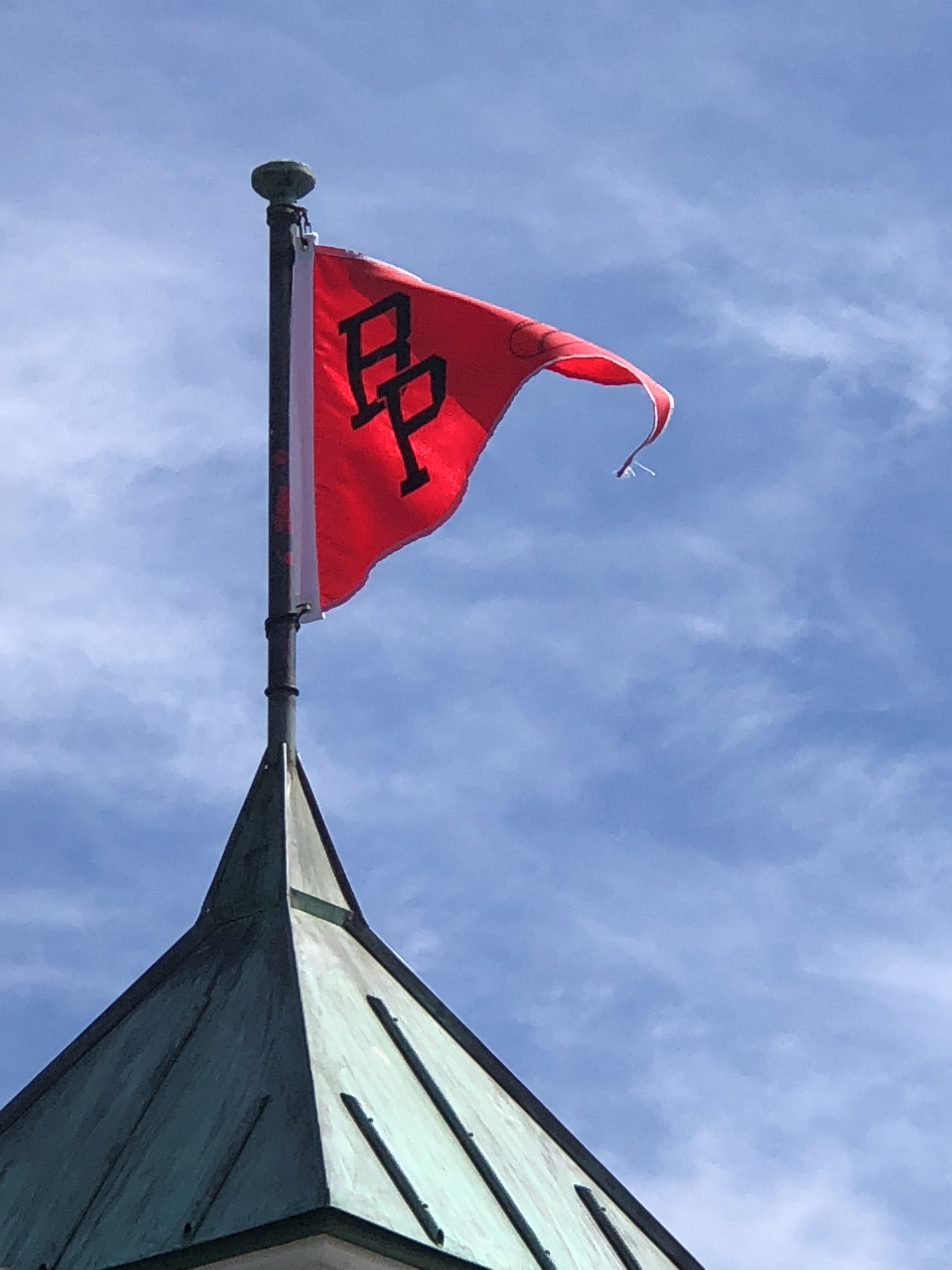 Tiger Town Team Opens Season
at Home This Weekend

--by Brett Kruschke
The spring of our discontent has abated and there will be baseball! Belle Plaine's town team opens the season on Friday at home against a familiar opening-foe, St. Benedict of the Dakota-Rice-Scott League, at 7:30 pm. Our standard Opening Night promotion is also in place (never overlook that crafty baseball board) with $1 hot dogs all game long.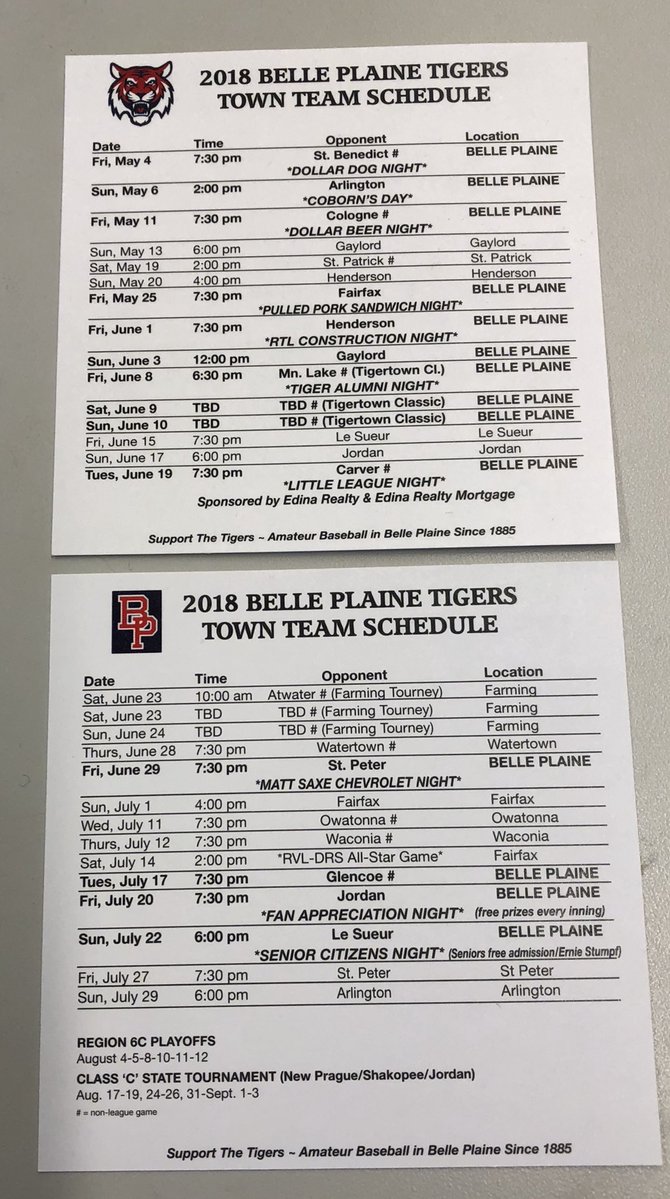 The Tigers will begin River Valley League play on Sunday when Arlington visits at 2 pm. Last year these teams met in the second game of the season as well and combined for 28 runs; hardly a "classic," but a 15-13 win for the A's. Sunday will also be Coborn's Day, with any canned good donations brought to Tiger Park to be donated directly to the Belle Plaine Food Shelf. Food or cash donations will enter you in a drawing for a $50 Coborn's gift card.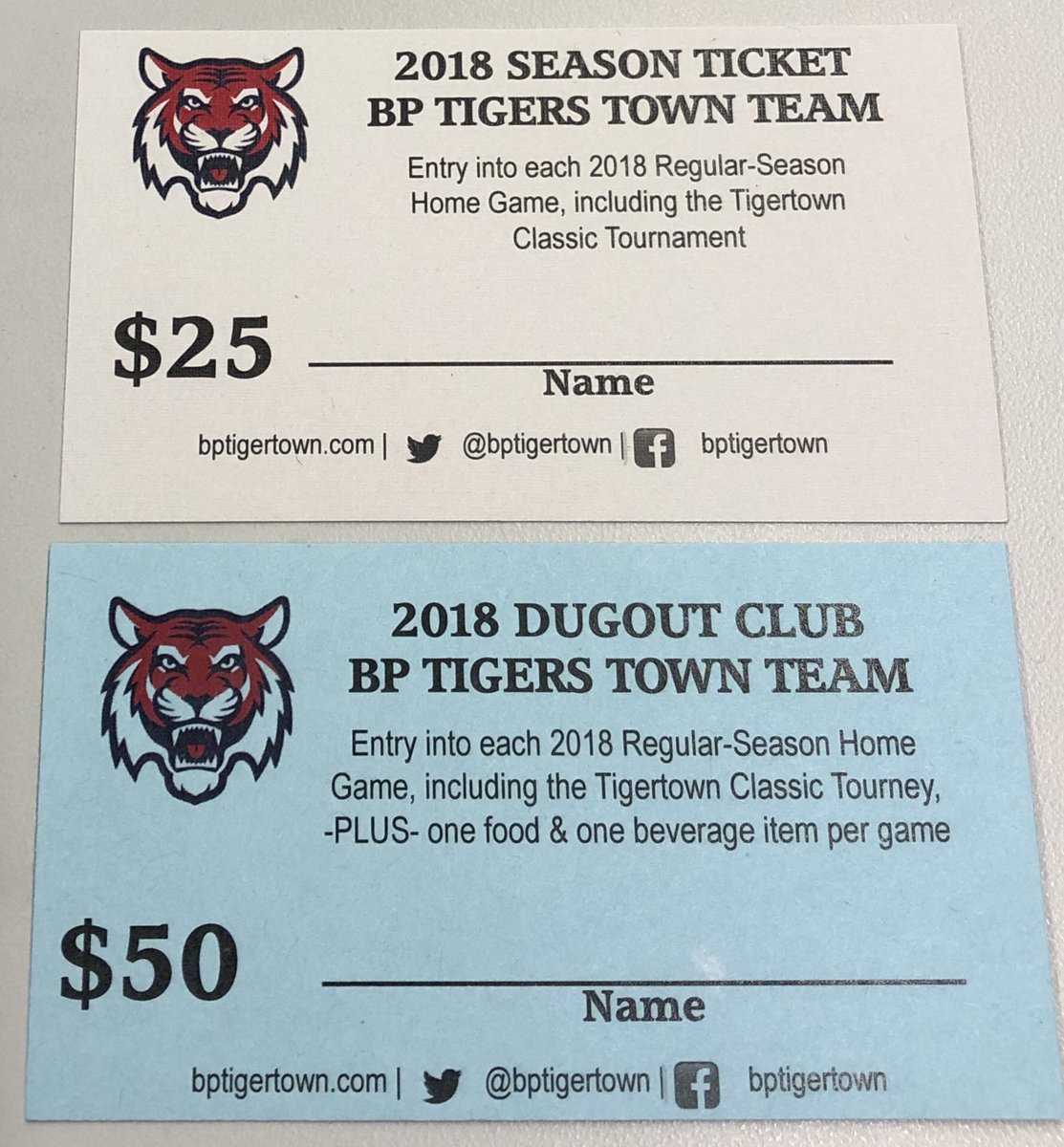 When you come out this weekend, buy a season ticket! While our ERA is prone to shoot up at a moment's notice, our prices are rock steady. Just $50 will get you into every game and includes a food and beverage item of your choice at each game. If the Dugout Club pass isn't your style, buy a regular-season ticket for $25. Pick one up at the ticket gate or Brad's Barber Shop, as well as a free pocket schedule. On a per-game basis, the cost is $4 for ages 18-64, $2 for ages 12-17 and 65-plus, and free for ages 11 and younger.
Belle Plaine has scheduled 25 regular-season contests, with 13 of those coming at home. That includes a pair of tournaments – the Tigertown Classic on June 8-9-10 and the Farming Baseball Invitational on June 23-24 – before the "second season" begins with the Region 6C playoffs on Aug. 3-12. The state amateur baseball tournament this year will be held at New Prague, Shakopee and Jordan.
The Tigers designed a new tiger-head logo over the offseason and you can see it on our website (bptigertown.com) or on our social media channels on Facebook and Twitter, at "BPTigertown." Window decals featuring the new logo are also available for $2.
While you'd never know it by the negative local press coverage that we ourselves have written, last season (13-16, .448) was Team Tigertown's best winning percentage since 2014. Just as Ronald Reagan once famously advertised in his 1984 reelection campaign, that "It's morning again in America," so too I hereby declare this the dawn of "Morning again in Tigertown." (That's morning, not mourning; hmm, better keep working on that one.)
While the halls of BPHS are being scoured for talent as we speak, four new signees came on board just last week and are deserving of an official "Welcome to Tigertown" proclamation: Jake Mercado, Jackson Stauffacher, Chris Dahl (still a rookie after an emergency call-up in 2016) and Nick Willey. They will join the following returnees: Aiden Ladd, Carsen Ladd, Jonny Vinkemeier, Johnny Egan, Derek Dahlke, Zac Dahlke, Tyler O'Brien, Josh Terrio, Nathan Herman, Jared Miller, Pat Schultz, Manager Mike Schultz, Matt Schultz, Mitchell Stier, Wes Sarsland, Luke Narveson, Ryan Bremseth-Vining, Brody Curtiss, Chase Emmers, Jonathan Schmidt, Matt Ruehling and Joe Pomije.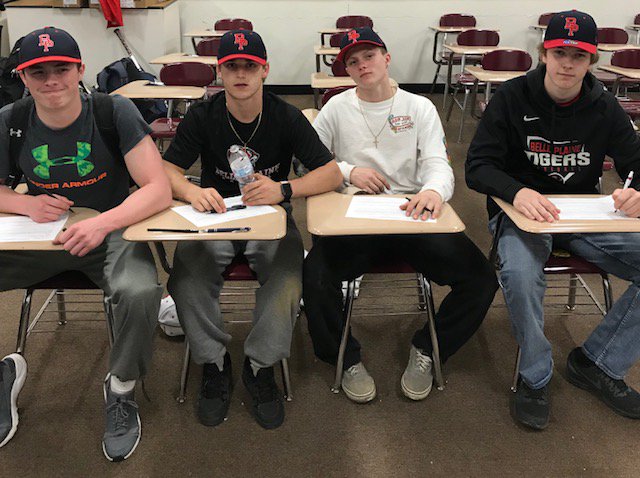 That's a lot of talent, and maybe the Herald will need a special pull-out section to include the full allotment of names. But let's face it: you're either related to, or neighbors with someone on this list, if not both. All the more reason to make it out to Tiger Park early and often this summer.
We would also like to mention that prayers are requested for former Belle Plaine Tiger player, manager and board member Brent Meyer, who is hospitalized due to a cancerous brain tumor. Visit www.caringbridge.org/visit/brentmeyer for updates on his condition. #MeyerStrong bracelets are available at Brad's Barber Shop to show your support.