2009 Tigers Roster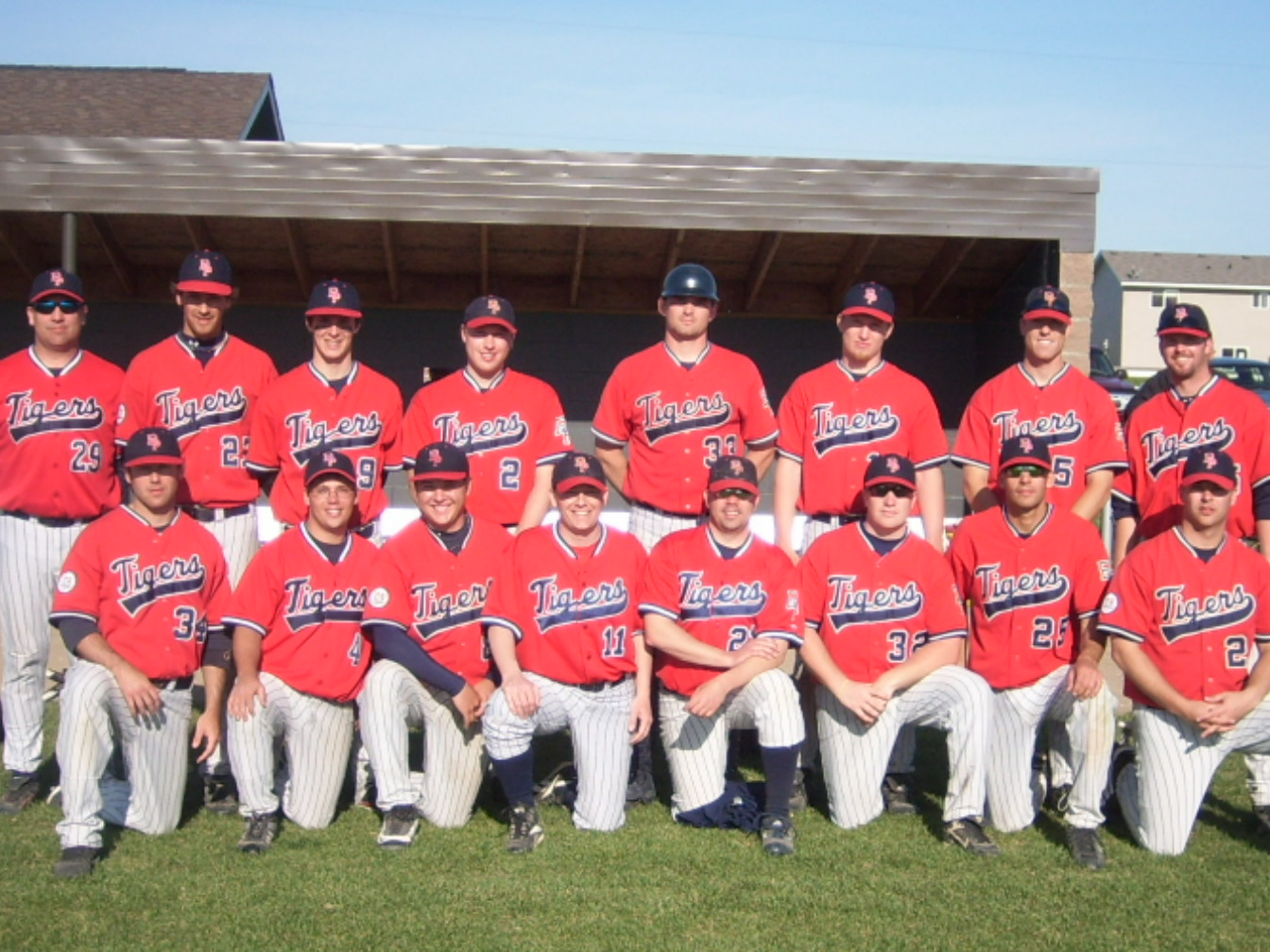 BACK ROW (L to R): Mgr. Jeff Miller, Corey Schaaf, Josh Terrio, Jonny Schulz, Pat Schultz, Matt Schultz, Tim Huber, Nick Volek.
FRONT ROW (L to R): Scott Johnson, Eric Lyons, Brad Lawson, Brett Kruschke, Shane Hofmann, Adam Johnson, Shawn Carlson, Dan Huber.
NOT PICTURED: Travis Latzke, Mike Milam, Shawn Larson, Jake Scherer, Mike Schultz.