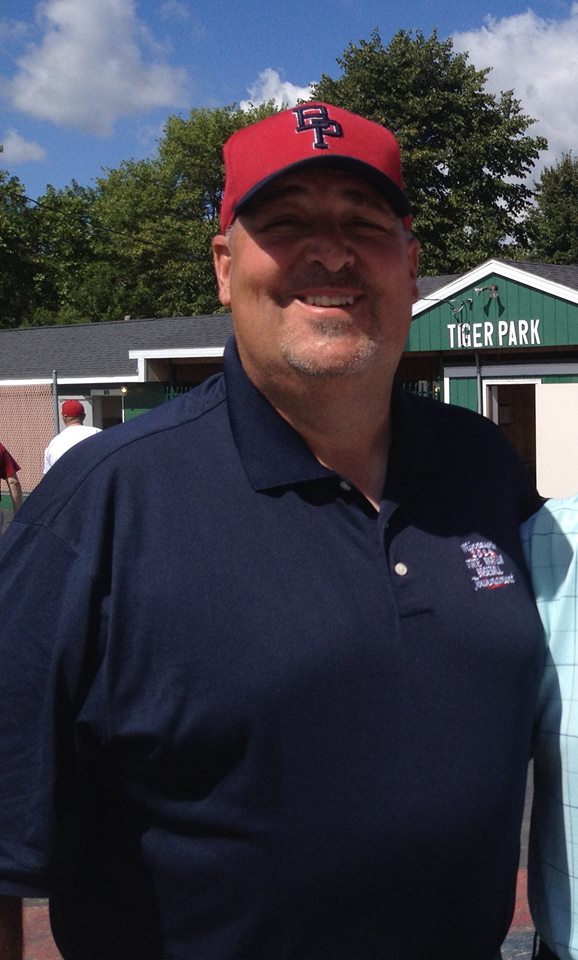 We are sad to report that Brent Meyer, a former Tiger player, manager and board member, died October 4 after a six-month battle with brain cancer. Please pray for the Meyer family and all those that knew and loved Brent. #39
Brent W. Meyer, age 54, of New Prague, died peacefully, surrounded by his family on Thursday, October 4, 2018 at his home. Brent was born on August 15, 1964 at Queen of Peace Hospital in New Prague to Gerald J. and Carman L. (Elder) Meyer. He grew up in Belle Plaine, attended Our Lady of the Prairie Catholic School and graduated from Belle Plaine High School and Mankato State University. Brent married Jane M. Weldon on September 17, 1988 at Our Lady of the Prairie Catholic Church in Belle Plaine and the couple made their home in New Prague. Brent worked as a division controller for Birds Eye in Waseca and was still with them at the time of his death. Brent was an active member of St. Wenceslaus Church, serving as a past member of the board and currently as an usher. An avid sports fan on all levels, Brent was a member in many organizations, including the Belle Plaine Baseball Association, both the New Prague Youth Baseball and Basketball Associations, and was a regional commissioner of the MBA (Minnesota Baseball Association).
Brent's three children benefitted from his love of sports. He coached baseball, softball, and basketball for all three of them. He was a dedicated high school, collegiate, and amateur umpire and he played for and managed the Belle Plaine amateur baseball town team. When sports weren't consuming his time, Brent loved the time spent with his family boating and being up at Gull Lake.
Brent is survived by his loving wife, Jane; children, Allie Meyer of New Prague, Jakob Meyer and fiancé, Megan Dyslin of Northfield, Jack Meyer of New Prague; parents, Gerald & Carman Meyer of Belle Plaine; brother, Chris (& Janene) Meyer of Belle Plaine; sister, Molly (& Dave) Gerrish of River Falls, WI.
Memorial Mass of Christian Burial will be held Monday, October 8, 2018 at 10:00 AM with the eulogies being presented at 9:45 at St. Wenceslaus Catholic Church. Visitation will take place Sunday 4-8 PM and Monday from 7:30 – 9:30 AM at Bruzek Funeral Home. Burial will occur at St. Wenceslaus Cemetery followed by lunch at the KC Hall. bruzekfuneralhome.com
TIGERS CRASH IN 7TH AGAINST KIMBALL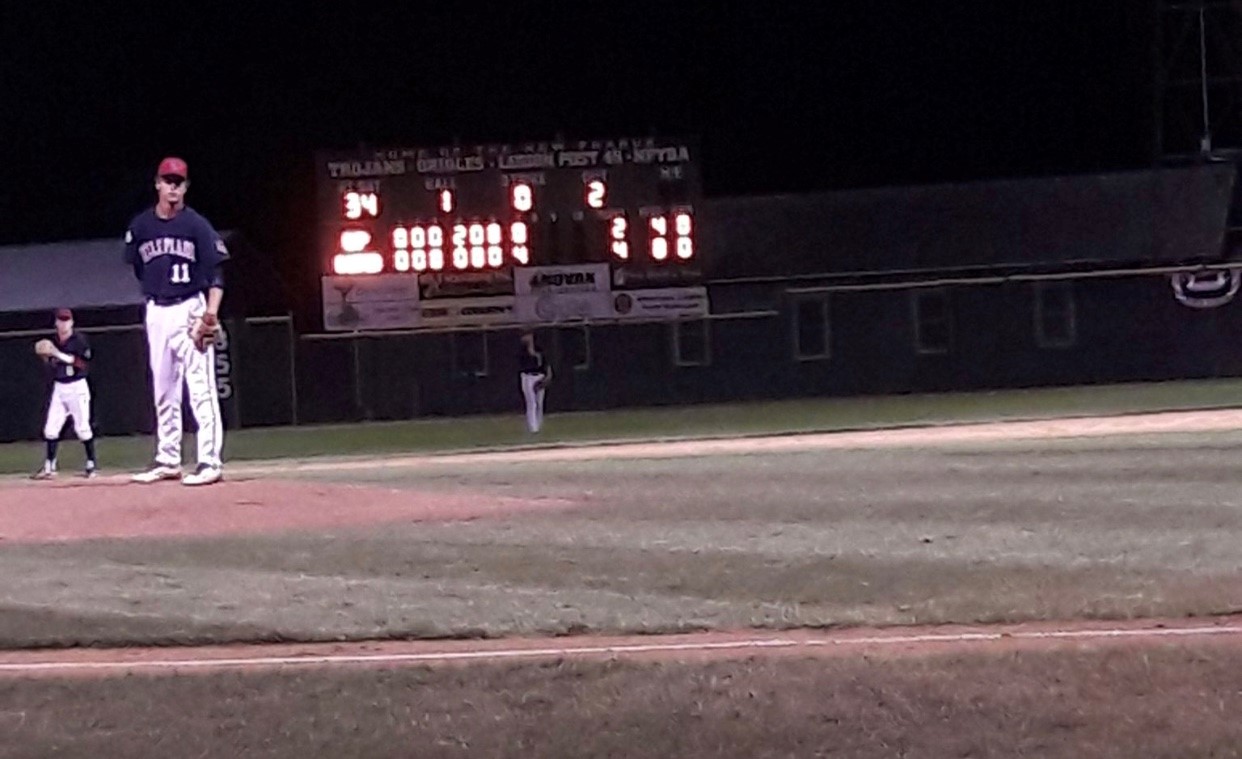 --by Brett Kruschke & Matt Schultz
Playoff baseball games tend to swing on a dime, and that is pretty much what Team Tigertown experienced Sunday night in New Prague against the defending state champion Kimball Express. A 2-0 lead into the seventh inning quickly turned into a 5-2 deficit that became the final score.
Just like that, a successful season is in the books and the focus soon shifts to next year. Belle Plaine finishes the 2018 campaign with a 23-9 record (9-5 RVL) – its most wins since going 26-11 in the Adam Johnson Era of 2011.
Across the 2015 and 2016 seasons, our boys combined to win just one-third of their games. Last year (13-16) it bumped up to 45 percent and this season saw a noticeable leap, with a .719 winning percentage. With 21 players owning four years or less of town-team experience, the future is promising.
The Tigers can playfully boast that they finished the season as the last Class C River Valley League team standing, as No. 1 seed Jordan fell on Saturday night – also at New Prague – to Young America, 5-1.
Of course, there's plenty of great baseball yet to be played at the state tournament and we would encourage you to visit the beautiful ballparks in Shakopee, New Prague and Jordan over Labor Day Weekend. Find updated brackets and a whole lot more at mnbaseball.org and don't forget Tigertown's home base, bptigertown.com.
Thanks to our fans and sponsors for your support this year, as always, and we'll see you at the ballpark next spring!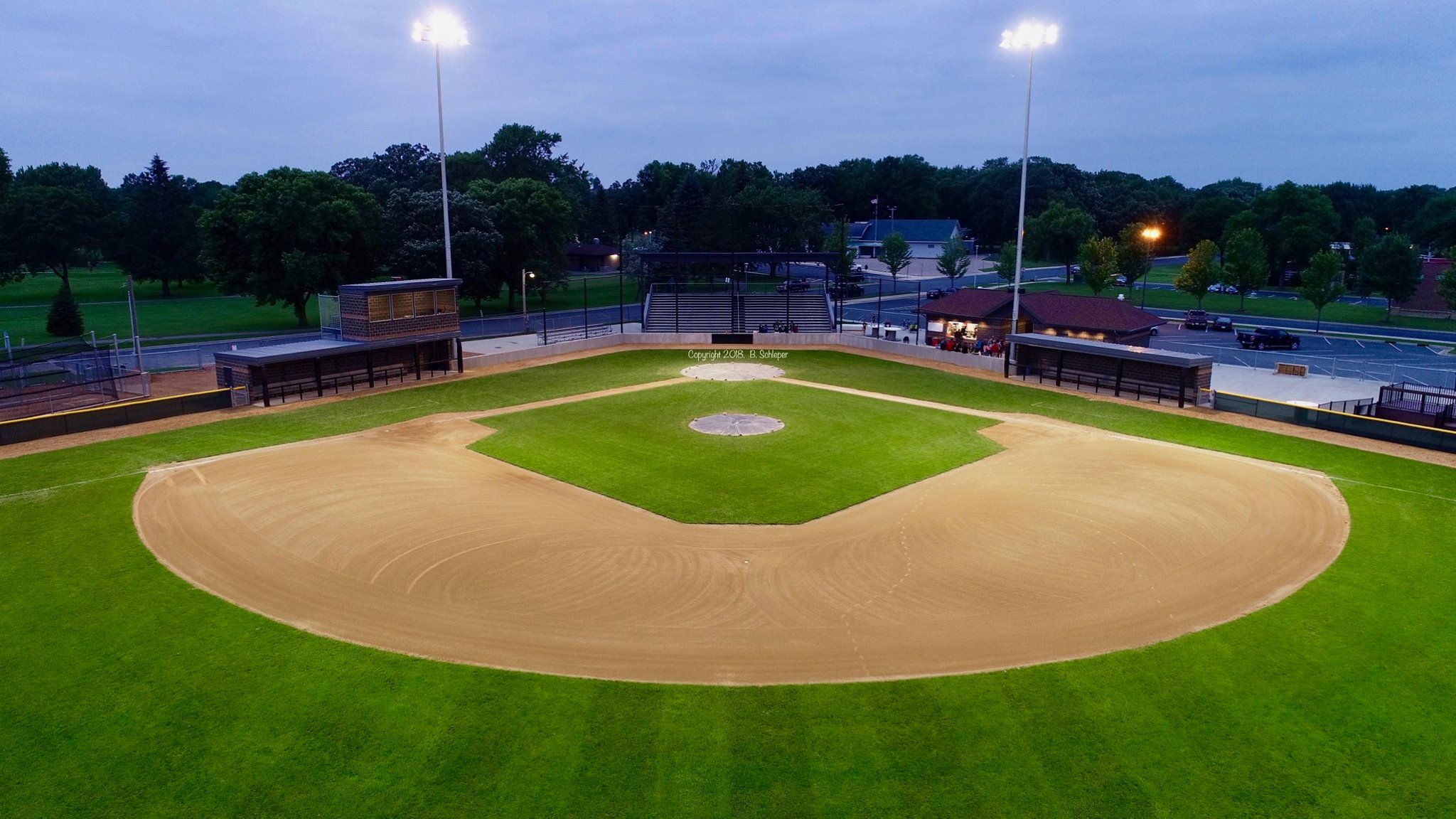 Kimball 5, BP 2 @ New Prague (State Tournament, second round) - Box Score
Belle Plaine headed to New Prague's newly-renovated ballpark looking to punch their ticket to Labor Day Weekend against a formidable foe, the Kimball Express. The teams traded zeroes through the first three innings, with Wes Sarsland on the mound for the Tigers and Ben Johnson for the Express.
El Tigre got to Johnson in the fourth when Matt Schultz singled, followed by a hit-by-pitch for Jared Miller. Derek Dahlke doubled in Schultz before Pat Schultz recorded an RBI groundout for a 2-0 lead.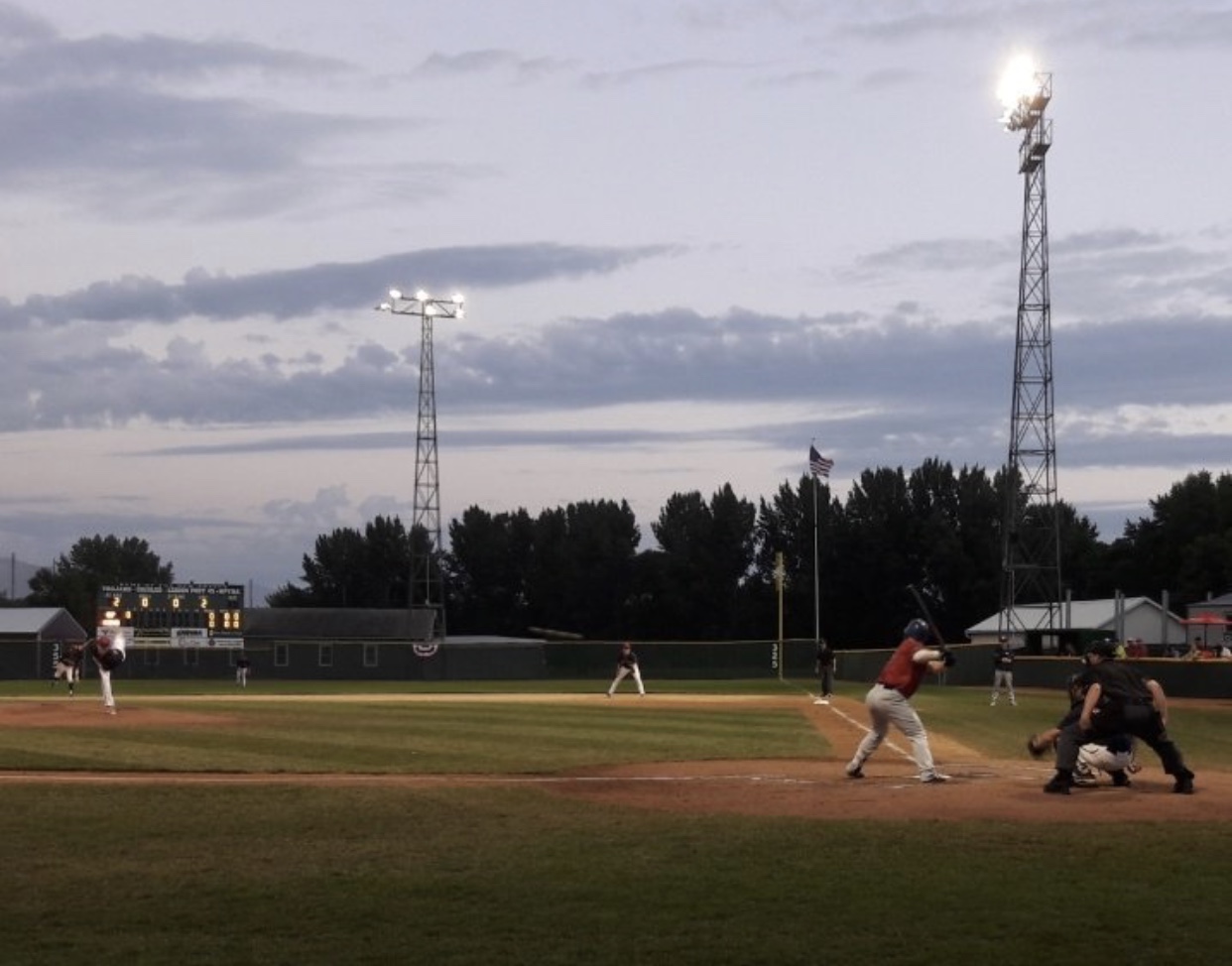 Sarsland protected the lead into the seventh inning when two hits and a walk suddenly chased him from the game with the bases loaded, one out and the Tigers ahead by two runs. Nathan Herman came on in relief and plunked his first batter to quickly make it 2-1. A force out at home was the second out and it appeared the Tigers might escape the jam, however, a bloop hit to no-man's land behind first base plated a pair of runs to give Kimball its first lead, at 3-2.

Two more RBI singles in the seventh were salt in the wound, and the Tigers couldn't dent the scoring column during the final two frames. Express starter Johnson whiffed an overpowering 13 batters in his eight innings of action. Zak Wallner closed things out for the save, striking out two more.
Belle Plaine only had five hits in the contest, with Aiden Ladd grabbing a team-high two plus a walk. Dahlke and the playing Schultz brothers each tallied a hit apiece. Sarsland suffered just his second loss of the season, dropping him to 6-2 in his All-Star campaign.