Tigers Trading Punches in
Season's Early Going

-- by Brett Kruschke & Matt Schultz
Not exactly known for sizzling out of the gate and after Friday's 9-1 win over Cologne, the Town Tigers pushed their record above .500 after three games for the first time since 2012. That mild accomplishment quickly became an afterthought when Gaylord whitewashed the Tiger beloved on Sunday night, 3-0.
The Tigers are on the road this weekend for a pair of contests, first traveling to St. Patrick on Saturday for a 2 pm first pitch. Located near New Prague, do yourself a favor and make the trip to see this well-manicured gem of a ballfield. It's back to River Valley League action on Sunday at Henderson, with the first pitch set for 4 pm. Henderson ended Belle Plaine's season last August in painful fashion, 10-9 in 10 innings at Jordan.
As always, follow the team on the web and social media at "bptigertown." See you at the ballpark!
Cologne 1 @ BP 9 (Friday, May 11 - Box Score
When these foes last faced, in 2016, Cologne hosted and won a shootout, 13-11. Halfway home on a chilly evening at Tiger Park Friday's game was locked at 1-1 before Tiger starter Jonathan Schmidt turned things over to the bullpen. He finished his five frames with just two hits and an uncharacteristic five walks allowed.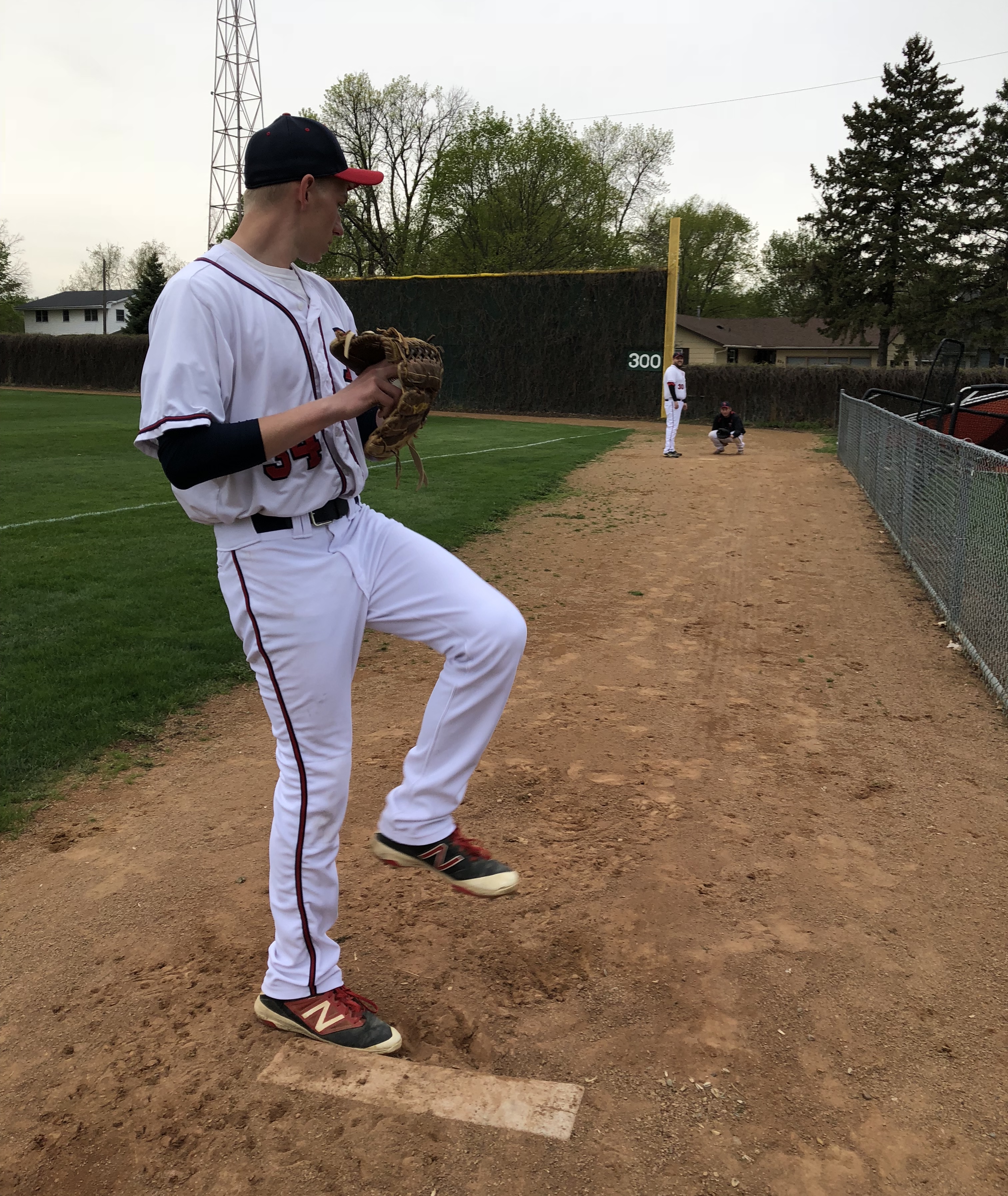 Team Tigertown plated a run in the bottom of the fifth on a two-out single by Johnny Egan, putting Schmidt in line for the victory that he was eventually credited with. In relief, Wes Sarsland walked his first batter but notched five strikeouts in two innings of work. Jonny Vinkemeier and Chase Emmers both threw a scoreless inning as well.
The Hollanders' last two pitchers, Tanner Luebke and Kyle Brazil, walked a dozen batters in the Tigers' final three at-bats and yielded seven runs. The game "featured" 22 walks in all – perhaps an inadvertent game-lengthening tactic for Dollar Beer Night.
Sarsland was the only Tiger batter to collect multiple hits, while seven of BP's nine starters notched a safety. Mitchel Stier didn't get a hit but walked four times, scored two runs and drove in a pair of runs.
BP 0 @ Gaylord 3 (Sunday, May 13) - Box Score
Belle Plaine travelled to Gaylord for a Mother's Day nightcap and played a game only a mother could love. Sarsland started on the mound and gave up two runs in the first inning. He settled in nicely after that, shooting blanks for the rest of his six-inning stint while finishing with five strikeouts.
Josh Terrio threw the final two frames and yielded an unearned run, punching out four. El Tigre threatened in the fifth inning by loading the bases with two outs but came away empty. Sadly, it was the only inning the Tigers put a runner in scoring position.
Mitchel Stier had a noteworthy performance, racking up half of the Tigers' four hits. Matt Schultz and Jonathan Schmidt collected the other knocks, while Ryan Bremseth-Vining drew a pair of free passes from the leadoff spot.
McKoy Rodning had two hits and drove in all three runs for Gaylord. Tanner Wenninger went the distance for the Islanders on the mound and recorded eight strikeouts.